Keeping Cardiac Patients Close To Home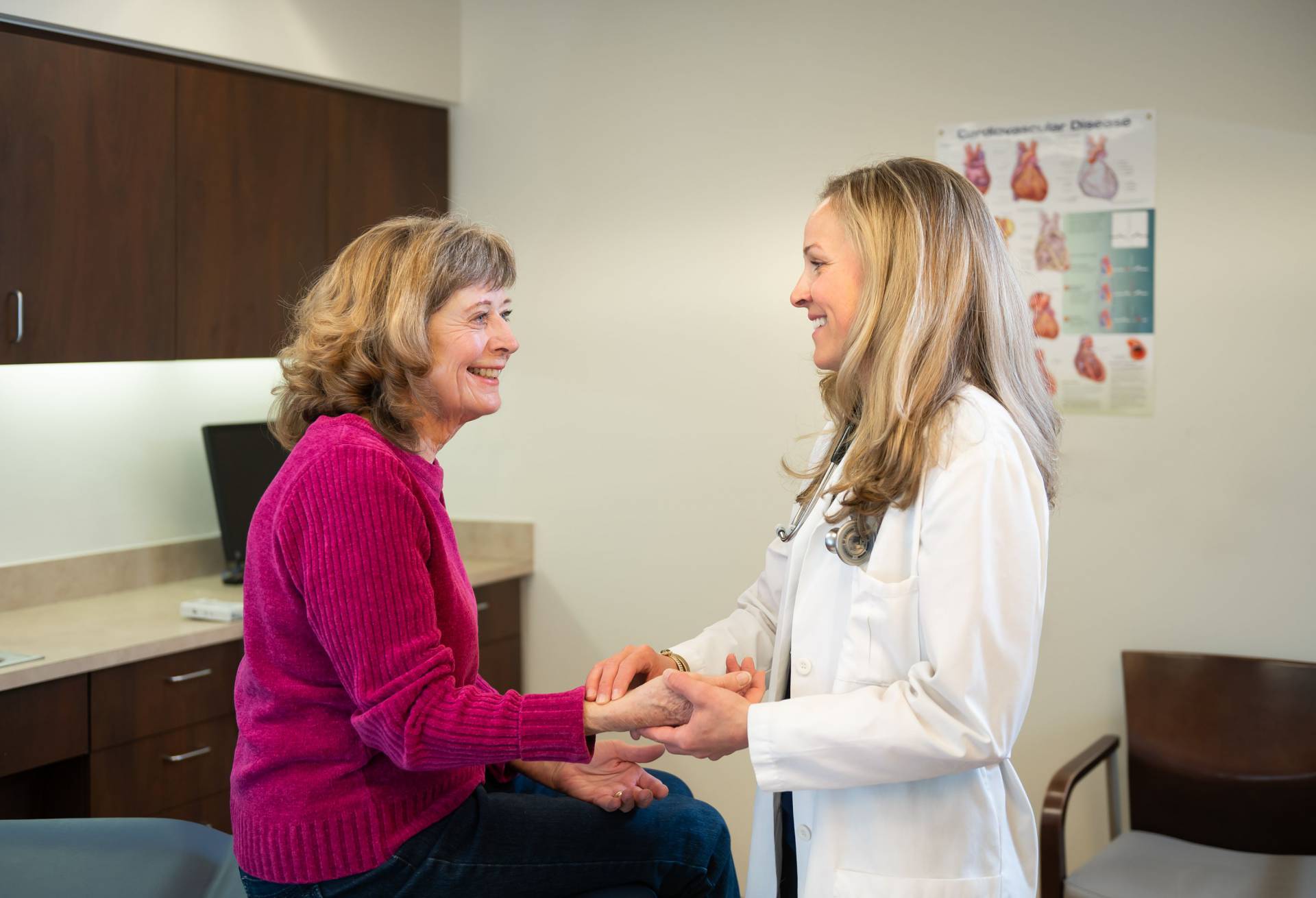 New Equipment Enables Dr. Kate Schuetze to Treat Common Circulatory Issues
Vail Health now offers peripheral arterial surgeries to individuals diagnosed with peripheral vascular disease (PVD), reducing the need for our patients to drive to Denver. Dr. Kate Schuetze, MD, FACC, brought the procedure to Vail Health, and benefactor support facilitated the purchase of new equipment.
"One of my goals is to improve access for patients needing cardiac procedures so that we can keep them close to home," says Dr. Schuetze.
A Common Circulatory Condition
Also known as peripheral artery disease (PAD), PVD is a circulatory issue that results in reduced blood flow to limbs. Even among active adults and those without a family history of heart disease, PVD can develop. Symptoms can include numbness, tingling, weakness or pain in the lower extremities, a sore that won't heal, and more.
Patients who experience non-healing wounds or pain that signifies limited blood flow can be at risk of amputation, significantly reducing quality and length of life. Risk factors for PVD include smoking, diabetes, age, and more. wer extremities, a sore that won't heal, and more.
No Need To Leave The Valley
Philanthropic contributions to Vail Health Foundation funded the equipment needed for Dr. Schuetze to perform endovascular procedures to treat PVD with angioplasty and stenting if necessary. The low-risk, minimally-invasive procedure opens up a blocked blood vessel or artery to restore native blood flow without the need for bypass surgery. The procedure requires minimal recovery, with patients returning home the same day. "Peripheral vascular bypass surgery is not performed just for the patient's quality of life; for some patients, it can have a major impact on mortality," says Dr. Schuetze.
Vail Health's Cardiac Catheterization and Electrophysiology Lab performed over
490
cases this year.
Vail Health
has experienced a
32%
growth in cardiac catheterization cases in the last three years.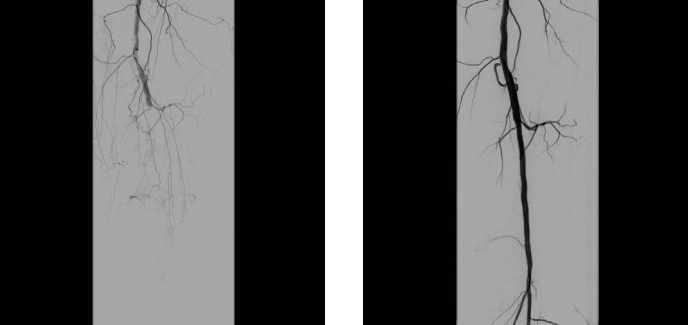 TOP: DR. SCHUETZE CONSULTS WITH A PATIENT. BOTTOM: IMAGES OF A PATIENT'S BLOOD FLOW BEFORE AND AFTER SURGERY