50%
Fewer patients have to go to Denver now
1,243
Patient sessions in cardiac rehab gym
59%
Lower mortality rate in participants than national average
How We Work
Thanks to your generous support, our Cardiovascular Center rivals some of the leading hospitals in the nation.
One way we have earned our superb reputation is through the pre-eminent Precourt Family Cardiac Catheterization (Cath) & Electrophysiology (EP) Lab – unusual for a small regional hospital to offer – delivering superior services to our local community and visitors from around the world.
Your gifts provide a comprehensive range of first-class services at our Cardiovascular Center, such as:
Cath and EP Lab – To visualize the heart's structures to identify and treat problems immediately, including implanting stents and pacemakers.
Nuclear medicine – Unique information that other imaging procedures cannot provide, allowing doctors to diagnose disease in its earliest stages.
Diagnostic services and testing – Extensive cardiac diagnostic testing, including EKGs, for accurate, quick diagnosis of diseases and disorders.
Cardiac rehabilitation – Fitness and nutrition programs to help patients recover from cardiac events and reduce patients' risk of further heart disease.
Disease management – For all cardiac diseases, ranging from hypertension to lipid disorders to congestive heart failure.
Pacemaker implantation, pre-operative evaluation and anticoagulation services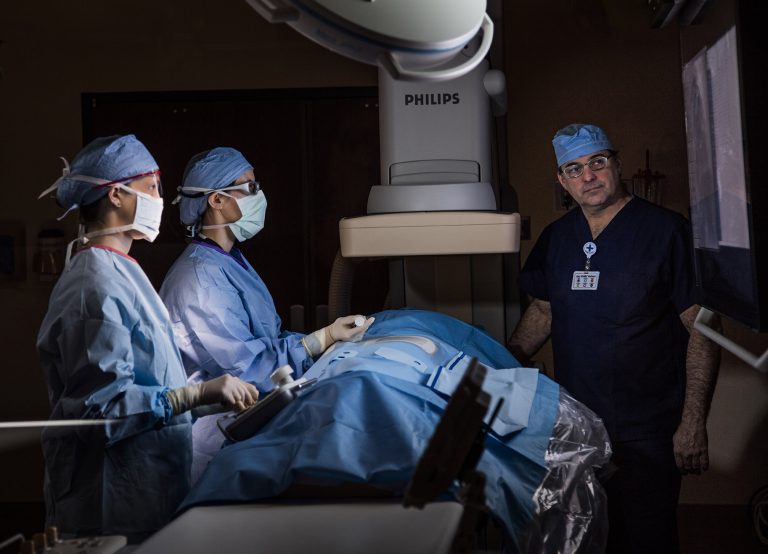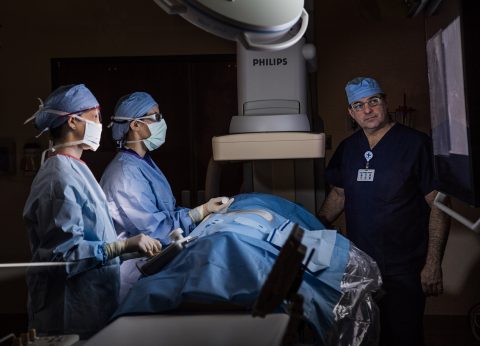 The team is great, and they treated me so well. They made me feel like the President.
Rob Monroe, Cath Lab patient
Give to the Cardiovascular Center
By supporting Vail Health's Cardiovascular Center, you help ensure that all Eagle and Summit Counties residents and visitors receive the best life-saving cardiac care.