At the Forefront of Cardiac Care
This article first appeared in the 2020 Annual Update.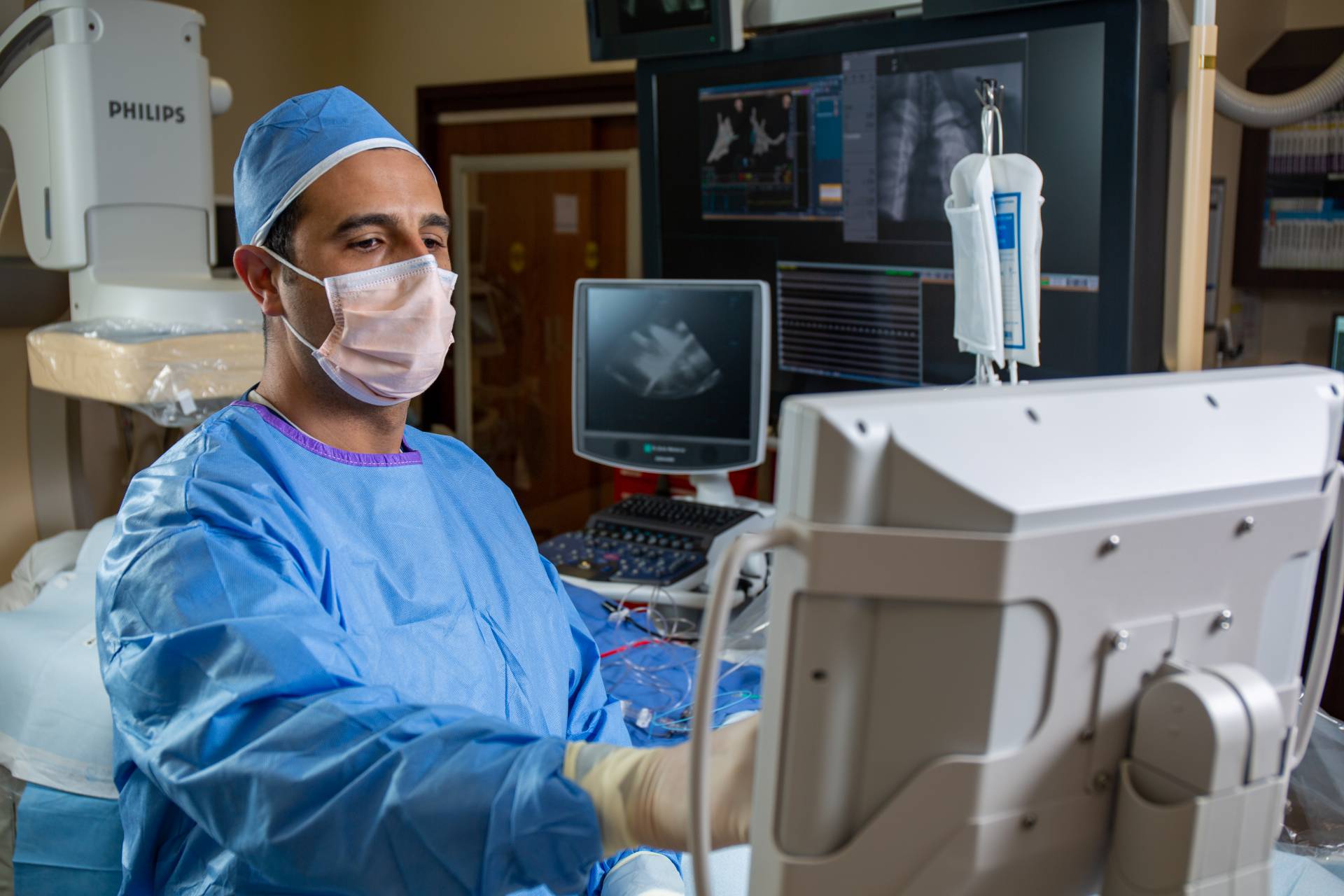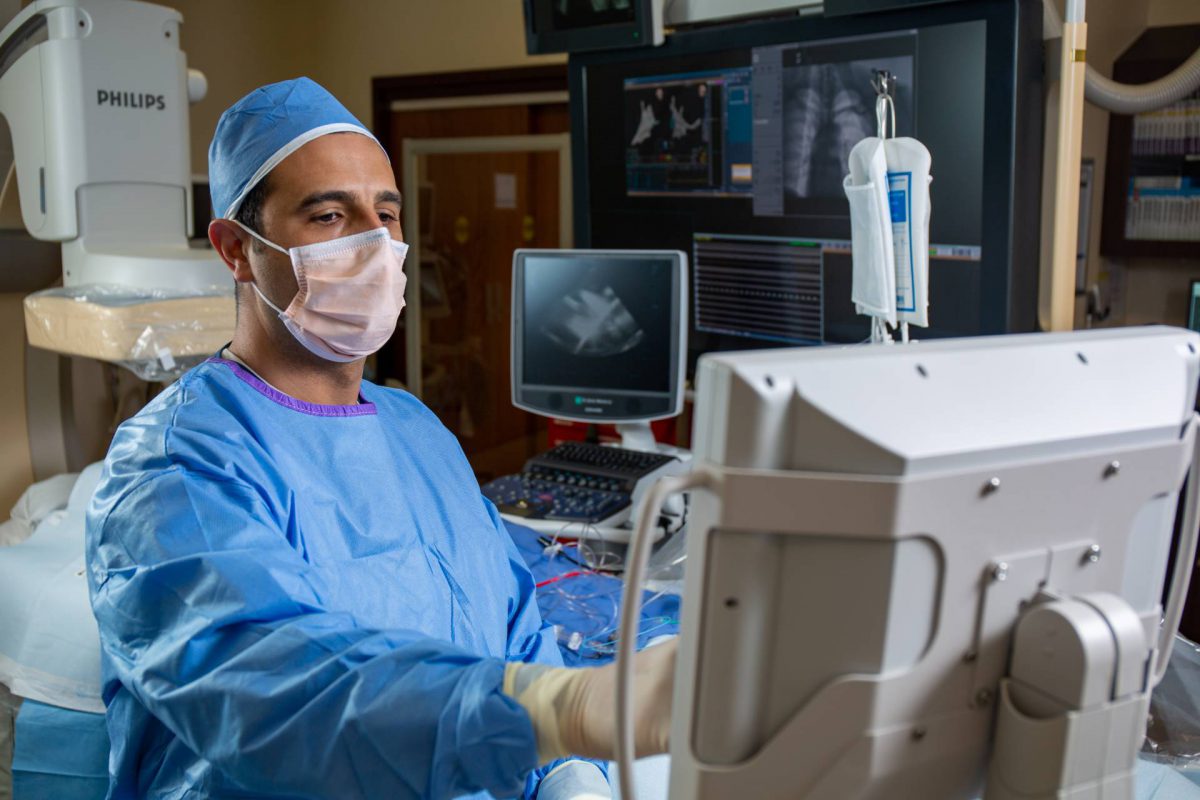 The Precourt Family Cardiac Catheterization & Electrophysiology Lab (Cath Lab) can now perform a wider array of state-of-the-art procedures due to the tremendous generosity of our benefactors. According to Cath Lab supervisor Jeremiah Sawdon, the number of procedures performed by the Cath Lab is increasing. Through the purchase of two new machines, our community has access to high-level equipment that is saving lives.
Cryoablation
The new Arctic Front™ Cardiac Cryoablation Catheter System is used for Atrial Fibrillation (AFib) ablations. Rather than heat, the new machine uses subfreezing temperatures as low as -40 degrees to -58 degrees Fahrenheit, which reduces the chances of impacting healthy heart tissue and surrounding structures. "Usually our ablations would be radiofrequency, which are non-surgical procedures," Jeremiah explains. "With the Cryoablation, we can locate and destroy abnormal pathways in the heart that cause fast heart rhythms and both the diagnosis and the cure can be done at the same time." Jeremiah also points out that recent studies have found cryoablation to be significantly more effective than medication, and patients generally experience less pain than with radiofrequency ablation.
Ice Machine
Another piece of donated equipment is the ICE (Intracardiac Echocardiogram) machine, similar to an ultrasound machine. The ICE machine attaches to a catheter that is placed inside the heart, allowing the Cath Lab team to see exactly where the catheters are in real-time. "Anytime we're going from unoxygenated blood to oxygenated blood and putting a hole in that area, it's very important that it provides us with those pictures." The Cath Lab's utilization of the Cryoablation is dependent on the ICE machine, so having it is vital for procedures. By having this leading-edge equipment, Vail Health is at the forefront of cardiac medical technology.