Sudden Cardiac Arrest and the Importance of CPR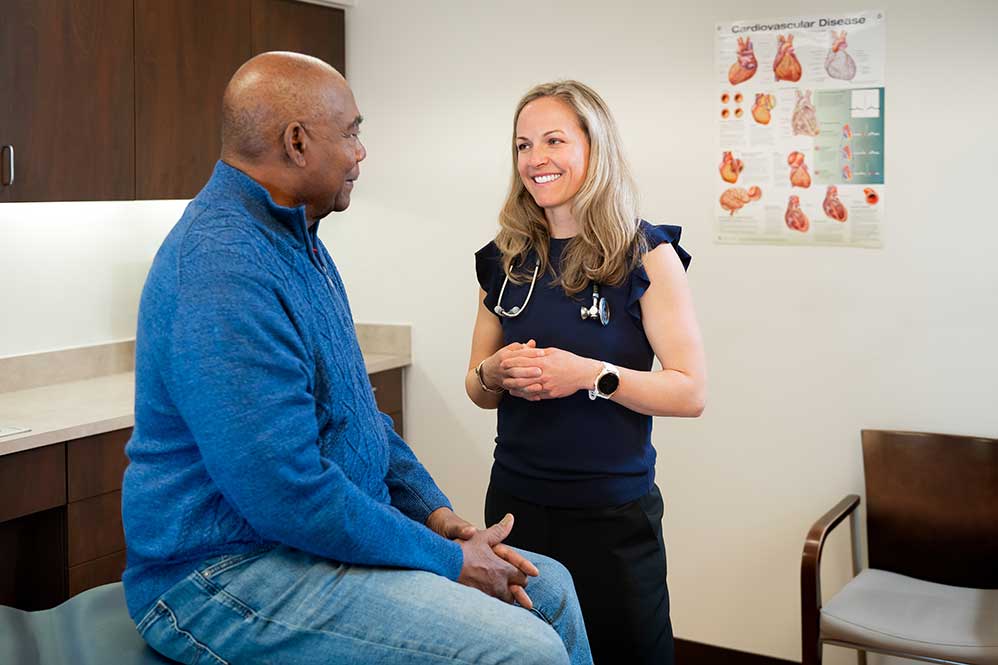 Sudden cardiac arrest is an unexpected, life-threatening event that can happen to anyone, anywhere. It's a leading cause of death worldwide, with over 350,000 out-of-hospital cardiac arrests occurring each year in the United States. Of those, 23,000 occur in young people under 18. Acting quickly by administering cardiopulmonary resuscitation (CPR) can significantly improve the chances of survival, but without immediate intervention, those chances diminish drastically.
October is Sudden Cardiac Arrest Awareness Month — an excellent opportunity to learn how you can be a lifesaver. Continue reading to learn about sudden cardiac arrest and how knowing cardiopulmonary resuscitation (CPR) can save lives.
What Is Sudden Cardiac Arrest?
Sudden cardiac arrest occurs when the heart unexpectedly stops beating, cutting off blood flow to the brain and other vital organs. It's usually caused by an electrical disturbance in the heart that disrupts its pumping action, sending it into an irregular rhythm called ventricular fibrillation. 
A person loses consciousness immediately, and their breathing stops or becomes abnormal. It is important to note that sudden cardiac arrest differs from a heart attack, where blood flow is blocked, but the heart continues beating. However, a heart attack can sometimes trigger an arrest.
The Difference Between Heart Attack and Cardiac Arrest
Sudden cardiac arrest is not a heart attack, although the terms are often used interchangeably. A heart attack is a circulation problem caused by blocked arteries that prevent blood from reaching parts of the heart. Sudden cardiac arrest is an electrical malfunction causing the abrupt loss of heart function, breathing, and consciousness. 
Who Is at Risk?
While sudden cardiac arrest can happen to anyone at any age, the risk does increase with age and certain medical conditions. These risk factors include:
Existing heart diseases, like coronary artery disease, cardiomyopathy, or congenital heart defects
Abnormal heart rhythms, like ventricular tachycardia, ventricular fibrillation, long QT syndrome
Family history of cardiac arrest
Drug and alcohol abuse can stress the cardiovascular system
Diabetes, obesity, and high blood pressure can increase the risk of heart disease
The Benefits of CPR Training
Empowerment: Knowing CPR makes you invaluable to any community or family. You can be the difference between life and death!
Increased Survival Rates: Training more people in CPR can significantly increase the survival rate from sudden cardiac arrest.
Promotes a Safer Environment: Workplaces, schools, and public places become safer when individuals know how to respond in emergencies.
CPR Training and Certification
While reading about CPR is useful, hands-on training is essential for mastering this life-saving skill. Many organizations, like the American Red Cross and the American Heart Association, offer CPR classes and certifications.
The Vail Health Cardiovascular Center & Pulmonology Can Help Keep Your Heart Healthy
Sudden cardiac arrest is a leading cause of death that can strike without warning. Taking action quickly by delivering CPR can significantly improve the chances of survival while waiting for advanced medical care, giving someone the gift of time when they need it most.
While sudden cardiac arrest is not preventable, you may lower your risk by following a heart-healthy lifestyle. Contact the Vail Health Cardiovascular Center & Pulmonology to schedule a wellness exam. Our board-certified cardiologists and healthcare team provide comprehensive diagnostic testing, preventative care, and medical management of coronary disease.
This article was reviewed by Suzanne Torris, MS, RN, FNP.