Sue and Dan Godec Named 2022 Vail Valley Volunteers of the Year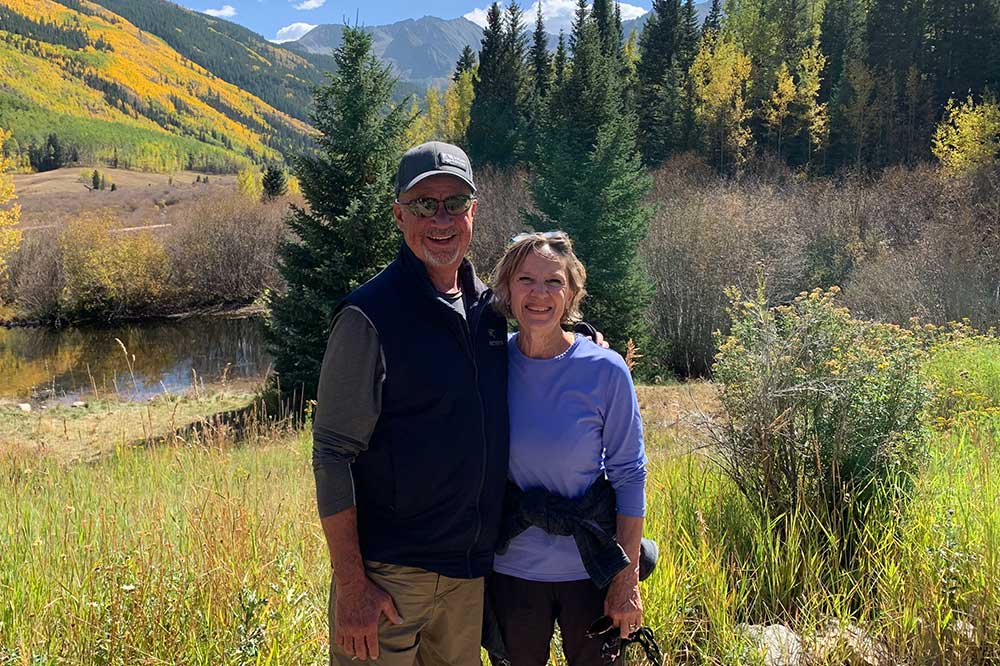 Sue and Dan Godec Have Been Named the 2022 Vail Valley Volunteers of the Year
The couple, both longtime locals, have been extraordinarily involved in supporting nonprofit institutions throughout the Vail Valley.
In addition, the Vail Valley is fortunate to have an extremely active nonprofit community. At its core is an extraordinary spirit of volunteerism.
Furthermore, in honor of their steadfast and selfless service to a wide range of programs, the Vail Valley Foundation is honoring them. On Friday, the Vail Valley Foundation announced that Sue and Dan Godec are the recipients of the 2022 Vail Valley Volunteers of the Year award. The award is given out annually to deserving people who have, for many years, contributed volunteer time, leadership, vision, and passion to the entire community. The Godecs also continue to volunteer for local nonprofits and events in the valley.
Indeed, Dan Godec has been on the Eagle Valley Behavioral Health Board of Directors since 2018. He also co-chairs the Vail Health Foundation's $100 million campaign to support behavioral health. While Sue plays a key role at the Vail Valley Foundation's GoPro Mountain Games and Xfinity Birds of Prey Audi FIS Ski World Cup each year. Sue helps out by organizing the volunteer security teams.
"Volunteers are at the center of all that we do, not only at the Vail Valley Foundation and our pursuit of raising quality of life through arts, athletics, and education, but also for all our community's nonprofits," said Mike Imhof, president of the Vail Valley Foundation, which manages the award on behalf of the valley's nonprofit community. "Sue and Dan Godec have given an incredible amount of time and expertise to a wide range of institutions in our community, and it is an honor for all of us to take this opportunity to acknowledge and celebrate them. They are extremely deserving."