Together: The Campaign for a Healthy, Active Tomorrow Exceeds Fundraising Goal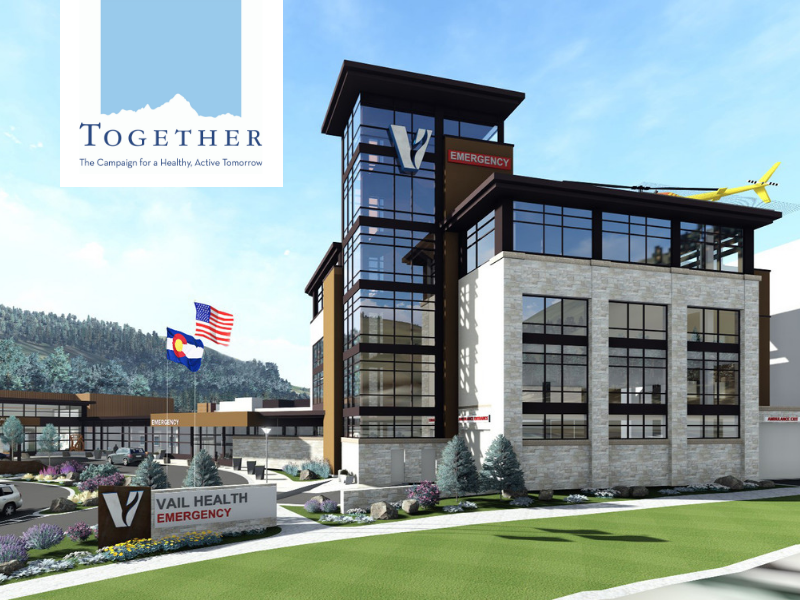 When Steadman Philippon Research Institute (SPRI) and Vail Health announced "Together: The Campaign for a Healthy, Active Tomorrow", we set an ambitious $100 million fundraising goal to revolutionize research in orthopaedics and stem cell therapy, build the most modern mountain health system in the world, and keep people healthy through community outreach and education.
Thanks to thousands of individuals, corporations and foundations who contributed to the campaign, we raised more than $106 million! We reached so many important milestones, such as:
Launched SPRI's Center for Regenerative Sports Medicine
Built Vail Health's Precourt Family Cardiac Catheterization and Electrophysiology Lab
Renovated SPRI's spaces, including state-of-the-art Biomotion, Robotics, Surgical Skills and Regenerative Medicine laboratories
Opened Vail Health's new West Wing, which includes a new Surgical Services wing, expanded Patient Care Unit, and renovated Howard Head Sports Medicine's Vail Clinic
Established a formal education program at SPRI and expanded youth program offerings to include a Summer Scholars Program
And much more!
Because of philanthropy, we are able to provide truly exceptional care, advance innovative research, and develop lifesaving programs and services.
As we continue this critical work, we look forward to the ongoing partnership from the community. On behalf of everyone at Steadman Philippon Research Institute and Vail Health, thank you for investing in a healthier tomorrow.
Lee Jones
Vice President, Development &
Patient Excellence Programs
Steadman Philippon Research Institute
Dan Pennington
President
Vail Health Foundation