New Leadership Brings Valuable Expertise
This article first appeared in the 2020 Annual Update.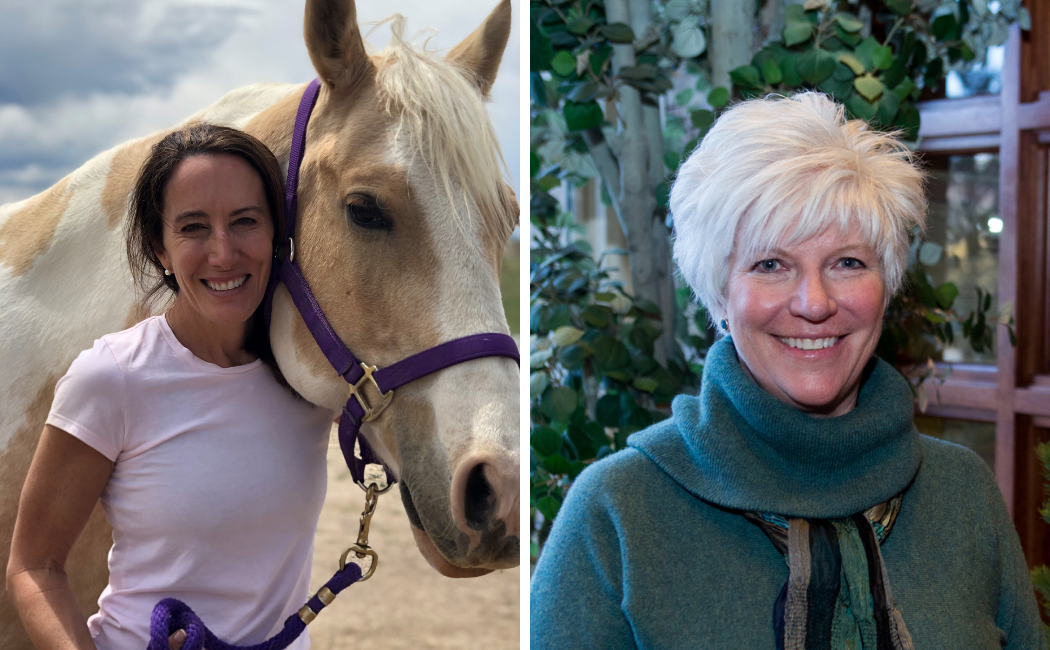 With Dr. Julie Barone and Ann Wilcox at the helm, the teams at Shaw's cancer facilities continue to be as strong as ever. Dr. Barone, who began working at the Vail Health Shaw Cancer Center in March 2020, is the Breast Surgeon and Medical Director of the Breast Care Clinic. Ann is the Director of Oncology and started at Shaw in February 2021.
"We are thrilled to have these two strong women on board," says Stacy Toyama, Vice President of Shaw Cancer Center. "They are the very best in their field and Vail Health is extremely lucky to have them. More importantly, our patients benefit from their experience and expertise."
Finding Inspiration in Patients Every Day
Dr. Barone is Eagle County's first fellowship-trained breast surgeon and oncoplastic specialist. She says she gravitated towards breast surgery because it allows her to "participate in clinical oncology research to advance the field and still interact closely with patients." Additionally, she was attracted to the multidisciplinary team approach to breast care and is enjoying the opportunity to work with a team of knowledgeable and compassionate experts.
"We have an amazing group of talented individuals, and I am honored to work with some of the founding members of Shaw Cancer Center," says Dr. Barone. "This is a special place with a remarkable history." In addition to her team and the facility, Dr. Barone says her patients inspire her daily. "I meet people at a very low point in their lives," she explains. "I feel fortunate that I get the opportunity to take care of them when they need me most. At Shaw, we make that cancer journey a little bit brighter."
Now that Dr. Barone is living in the Vail Valley full time, she is enjoying hiking, mountain biking, horseback riding, and skinning up the mountain. "After spending most of her life on the coast of San Diego, she says she has "learned that carrying a compass when hiking in the Rocky Mountains is a necessity."
Cultivating Growth and Development
Recruited to Denver's Rose Medical Center in 1991 from Boston, and then to Glenwood's Valley View Hospital in 2013, Ann Wilcox is thrilled with her new role in the Vail Valley. She credits her female mentors for supporting her throughout her career and for helping her believe anything was possible. "I learned so much from those women and now I am able to offer opportunities, coaching, and guidance to the women I am surrounded by in oncology care," she says.
Similar to Dr. Barone, Ann Wilcox highlights the reputation of excellence amongst the physicians and staff at Shaw Cancer Center. "With that knowledge and understanding comes support for growth and development of programs to serve our community members," she says.
Although she has only been part of the Shaw Cancer Center team for a few months, Ann continues to get better acquainted with the staff by learning about their professional goals and supporting their achievements.
"I am excited to be part of the expansion with the Shaw Cancer Center, preparing to serve patients at our new facility at the Dillon Health Center, and doing my part to reach the strategic goals our leadership team has set," she explains.
When Ann isn't working, she enjoys spending time with friends and family, hiking, skiing, reading, and taking long bike rides with her husband.