During these challenging times, Vail Health Foundation is especially grateful to our community for the generous outpouring of support for our hard-working staff and volunteers who serve on the frontlines of our COVID-19 response every day. 
Throughout the past several weeks, we have received so many donations in the form of meals for staff, bouquets of flowers for nurses, personal protective equipment (PPE), and more. Our mountain community is full of strong, resilient, and compassionate people. It is during moments like these that we are reminded that the kindness and generosity prevalent in our community is what makes this Valley so great.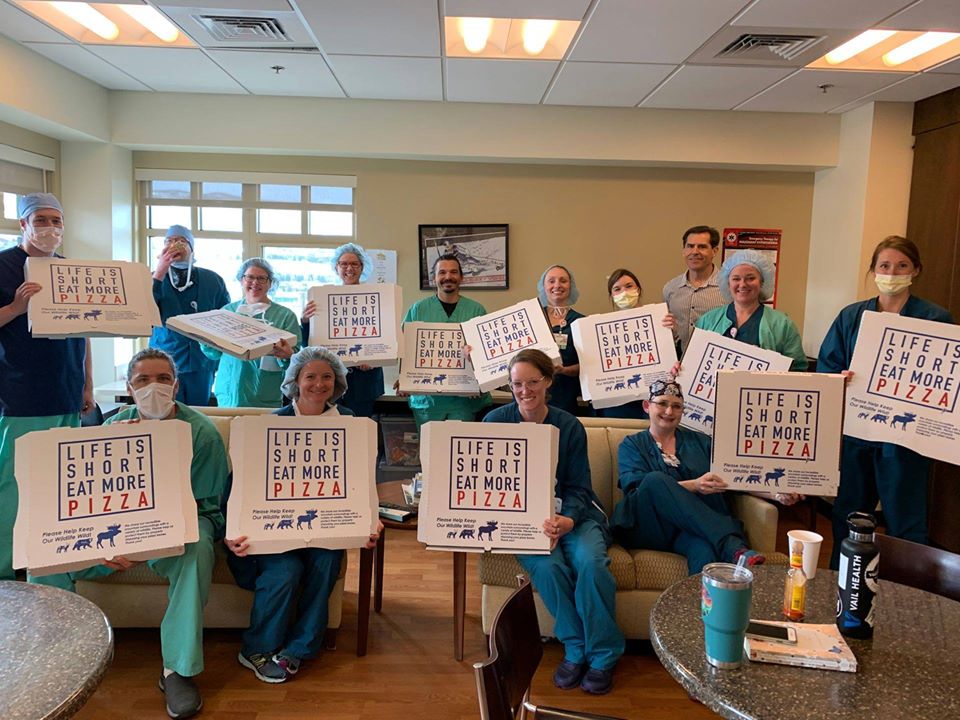 With our deepest appreciation, thank you to the countless organizations and individuals for supporting our frontline healthcare providers while we work to defeat this pandemic together.
We have been overwhelmed with gratitude for the many community members who have reached out to help in our effort to fight COVID-19. At this time, there are two special areas you can contribute to during these challenging times:
Medical Staff Support During COVID-19 Fund
Behavioral Health Support During COVID-19 Fund
Now more than ever, your donation will make a lasting impact. Click here to learn more.
To learn about other specific ways to help, please visit Vail Health's Ways to Help page, which outline the areas that are most critical at this time. 
Click here to stay updated on Vail Health's plans for COVID-19.
Support our frontline healthcare workers by donating online — the quickest and most effective way to help in the fight against COVID-19.