Zen Dens Offer Respite Space for Vail Health Staff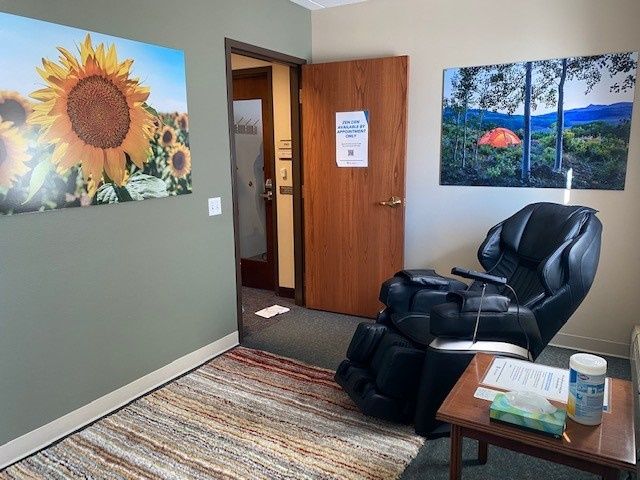 Vail Health's Wellbeing Committee, in collaboration with Vail Health Foundation, is excited to offer new massage chairs and additional employee wellness rooms, called Zen Dens, across the organization in Eagle and Summit counties for Vail Health staff. The wellness rooms recently expanded to include the following locations: Shaw Pavilion, Edwards Pavilion, Edwards Community Health Campus, Buck Creek Medical Plaza, Eagle Healthcare Center, and Dillon Health Center.
Zen Dens offer a space for employees to relax and recharge while they are at work. Amenities include massage chairs, reading corner, yoga mat, foam roller, Theragun, aromatherapy bar, and iPad with guided meditations.
These spaces were funded through generous donations from our benefactors.