Zen Den: A Haven To Recharge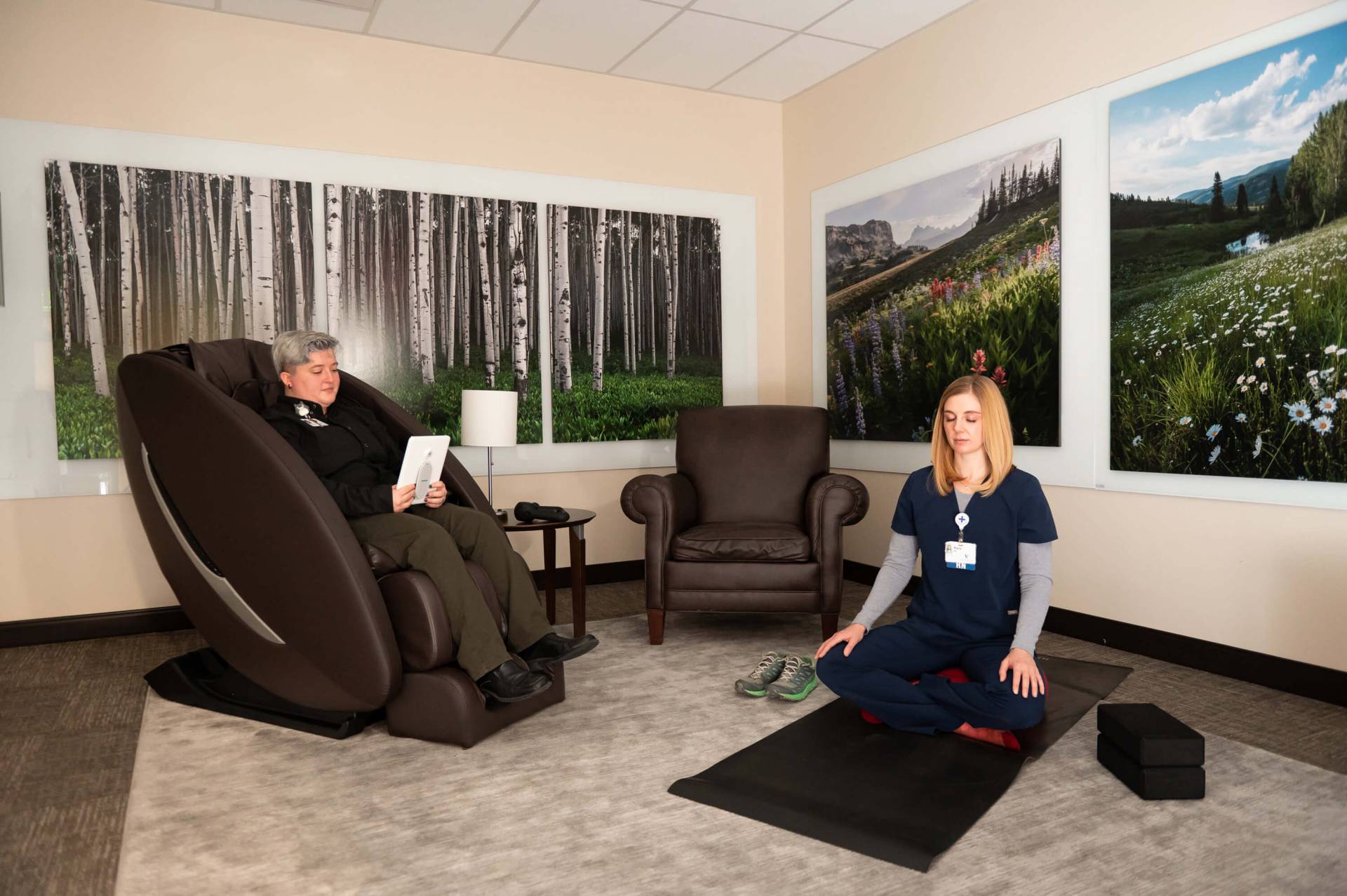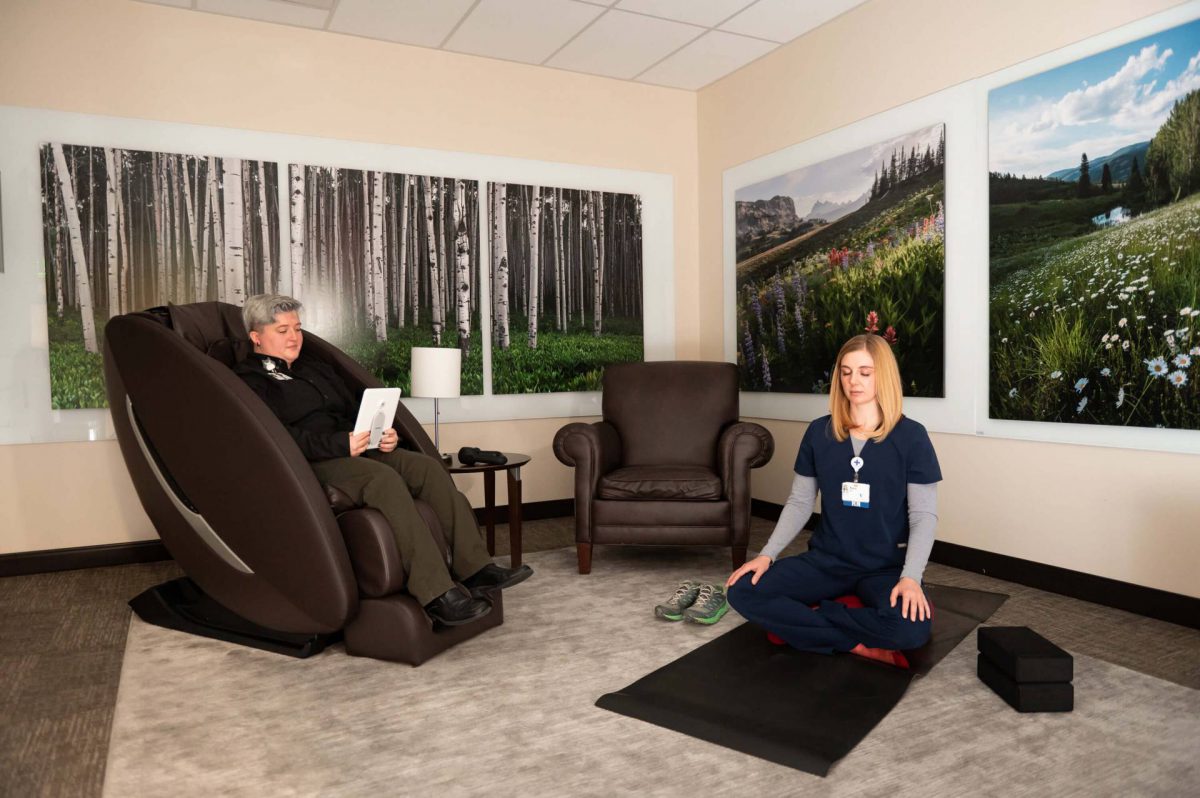 Zen Dens Offer Staff the Opportunity to Take Restorative Breaks
Vail Health staff are benefiting from Zen Dens, tranquil spaces designed to increase employee wellness by providing a respite to recharge and rejuvenate.
The Wellbeing Committee of direct care nurses, staff, and organizational leaders collaborated to create calming spaces to meet employee preferences. The Zen Dens have fostered a cultural shift that addresses the mental and physical well-being of staff, which results in the best health care for our patients.
Across Vail Health's 5 campuses, Zen Dens are used an average of 175 times each week.
The first Zen Den opened in March 2021 in Vail Health Hospital. It was quickly embraced and highly utilized by staff, who sign up for 20-minute sessions to enjoy a quiet space furnished with massage chairs, a reading corner, yoga mats, foam rollers, a massage device, an aromatherapy bar, and an iPad with guided meditations.
The initiative, which was funded by philanthropy, recently expanded to include one Zen Den on each of the five Vail Health campuses across Eagle and Summit counties.
"The goal of our project was to create a space where staff would have the opportunity to relax and recharge during work hours, with an overall intention of preventing burnout and promoting resiliency," says Molly English, Director of the Intensive Care Unit and Patient Care Unit and Wellbeing Committee Co-Chair.