Vail Health Presents Shaw Cancer Center's Erin Perejda With Inaugural Elevate Award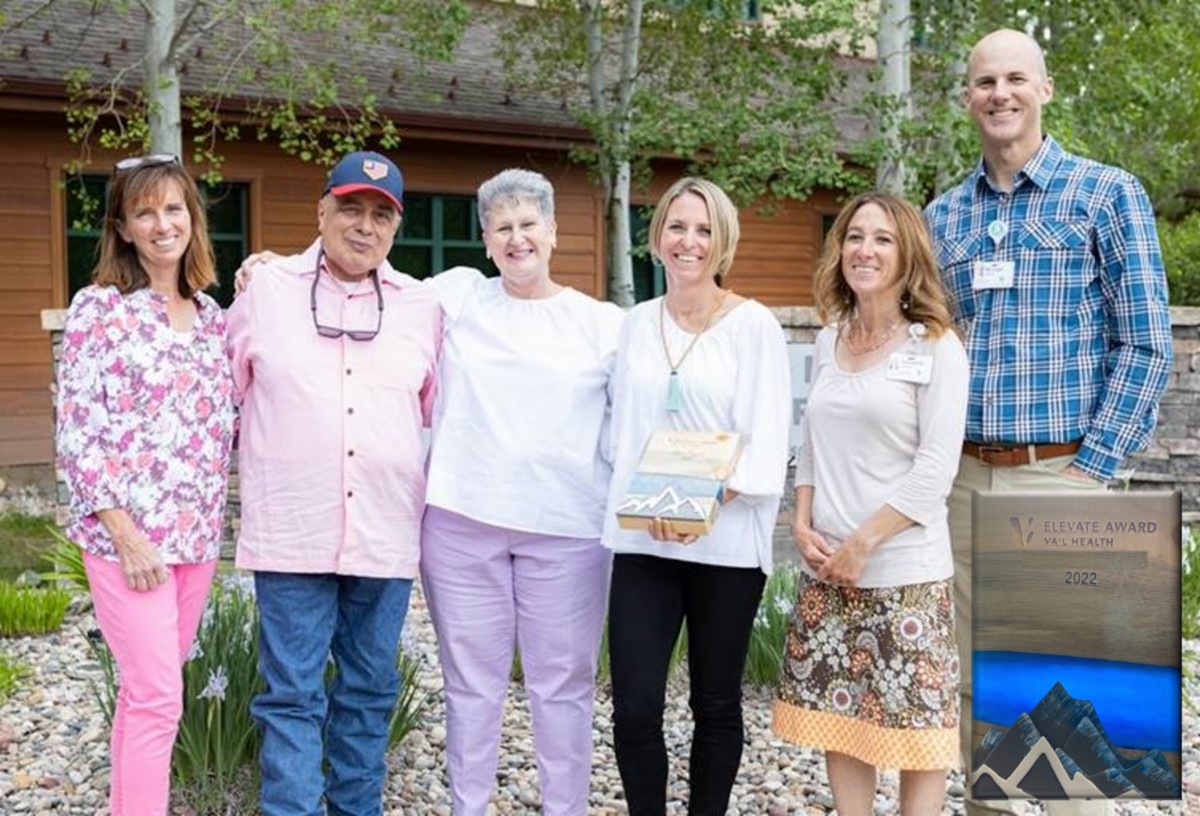 In order to give thanks and acknowledge the dedication of health care workers, Vail Health recently created the Elevate Award, which gives patients an opportunity to nominate and thank employees who have touched their lives in some way.
A number of Vail Health staff and community members gathered Monday at Vail Health Shaw Cancer Center in Edwards to honor the first recipient of the award — Erin Perejda, the supportive care services manager and licensed clinical social worker at the center. Perejda was nominated by Lorenzo Martinez, the former Minturn Chief of Police, who began treatment at the Shaw Cancer Center after his diagnosis in 2018.
Vail Health opened up the nominations for the award earlier this spring and within four weeks, received over 50 nominations. Community members can nominate employees both in-person (with nomination forms available at all of the Vail Health facilities) or online at VailHealth.org.