Vail Health Orthopedic Nurse Wins Fifth Elevate Award for 'Spirit Of Partnership In Care'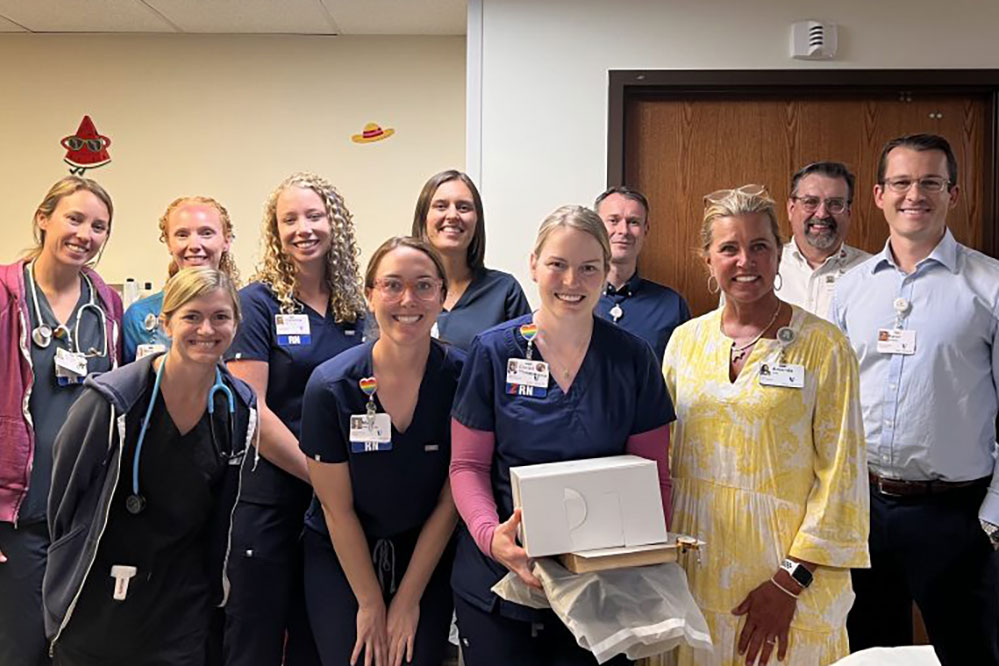 Christi Sewell, a registered nurse with an orthopedic nurse certification at Vail Health, has been named the fifth recipient of the Vail Health Elevate Award. Vail Health created the Elevate Award in June 2022 to give patients and their families an opportunity to nominate and thank employees who have touched their lives in some way.
Sewell grew up in the Vail Valley and has worked for Vail Health for seven years. While primarily located at the Patient Care Unit, she helps many departments, including the Shaw Cancer Center, the Family Birth Center, Intensive Care Unit, and the 24/7 program. Sewell also worked tirelessly at numerous Vail Health COVID-19 clinics.
Sewell was nominated for the award by patient Bob Catlin.