Vail Health – Journey To A Safer Culture
Written by Vail Health's Erin Satsky and Brittany Clymer for The Center for Patient Safety's spring 2019 newsletter.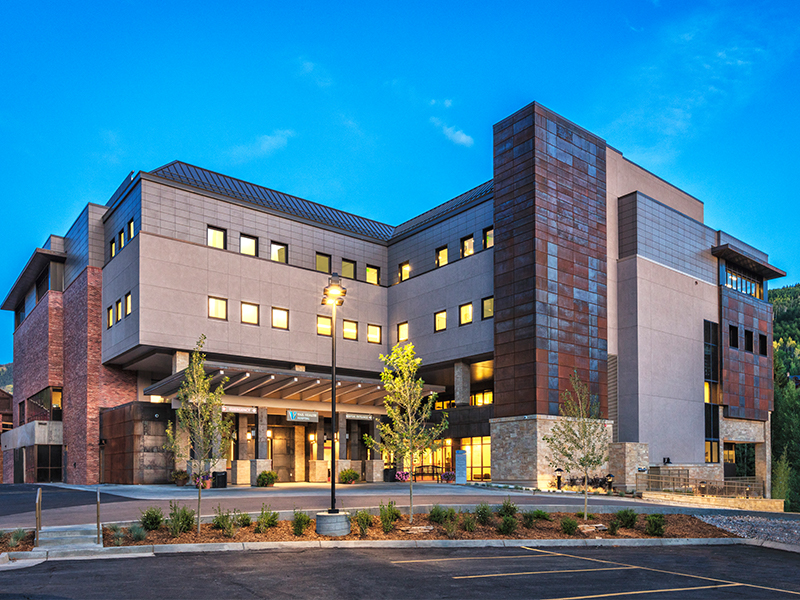 Vail Health is a 56-bed community hospital serving patients and guests from Eagle County, Colorado and around the world. In addition, a wide array of services and access points are provided across nine towns in two counties including clinics, urgent care centers and physical therapy centers.
"Our mission to 'provide superior health services with compassion and exceptional outcomes' drives everything our employees and physician do," explained Vail Health's Patient Advocate Brittany Clymer. Supporting this mission are six values, which have identified performance goals, and patient safety is the first listed value.
The patient safety journey began many years ago, focusing on process standardization and improvements that positively impact patient outcomes. In 2012, the first patient safety survey was administered, seeking feedback from employees and physicians. What sets Vail Health's process apart from many other organizations is that they ask non-clinical staff to complete the survey. "While this approach has been a challenge for so many organizations, Vail Health has successfully boosted participation and culture improvement opportunities in non-clinical areas. They have found a way to communicate meaningful patient safety objectives across the entire organization," said Alex Christgen, Executive Director, Center for Patient Safety (CPS). Vail Health believes that even though these individuals do not "touch" the patient, the work they do supports the exceptional outcomes that are required to fulfill its mission. Managers discuss the survey results with their employees, determining goals to support the organization's overall goals. Weakest areas are trended annually to implement improvements and record progress. To help support safety improvement, a formal Just Culture program and daily safety huddles have been implemented organization-wide. In addition, the organization continues to grow their shared governance structure and work toward their goal of Pathway to Excellence designation, which has been proven to impact patient safety.
Administering the survey to all 13 locations this challenge with open communication and transparency. Staff from the Quality Department visits multiple sites, explaining the importance of the survey and how each response is valued, how the results are used and reminding staff that questions can be skipped if they are not applicable. Employee and physician buy-in has increased with each survey cycle.
Another challenge of the survey was the many hours the Quality Department staff spent administering it, collecting and analyzing the data and communicating it effectively. In 2018, Vail Health utilized CPS to administer the survey.
"CPS has been easy to work with", explains Accreditation and Licensing Specialist, Erin Satsky. "The detailed reports reduced the hours we spent manipulating and analyzing data. With the presentation and anonymity of the survey, employees felt they could be truthful with their comments, and we feel we are hearing the voice of everyone in the organization." The Quality Department prepares a presentation for ease of sharing the results, which are cascaded throughout the health care system, including the Board of Directors, medical staff and all clinical and non-clinical departments.
Improvement work is not complete at Vail Health – they will continue to use the patient safety surveys to guide improvements to support exceptional patient outcomes.
"Safety is not just something we do; it's how we do what we do. As leaders, we monitor safety reporting to find areas of potential risk, make a plan to address those areas, execute on that plan, continue to monitor outcomes of actions and course-correct as needed. Last year, we noticed an increase in falls within a three-month period. Upon investigation, we realized there was a pattern associated with each of these reported events and that each of the events involved a post-operative patient after the same surgery. Digging deeper, we found the anesthesia protocol for this procedure had recently changed. We gathered the interdisciplinary team, discussed our findings, and the anesthesia protocol was adjusted accordingly. We have not had a single fall in the last six months since that time. Patient safety is the highest priority at Vail Health. Keeping patients safe is a team effort and through appropriate monitoring and intervention, our team was able to improve the safety of our patients." Nico Brown, PT, MPT, FACHE Senior Vice President, Howard Head Sports Medicine Operations and Vail Health Total Joint Care