Vail Health Foundation Receives 2022 High Performer Achievement from Association for Healthcare Philanthropy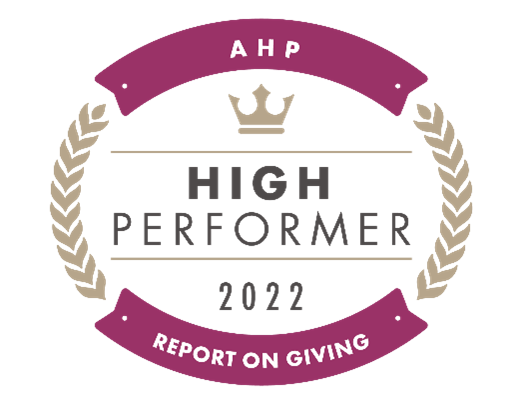 Vail Health Foundation received High Performer recognition from the Association for Healthcare Philanthropy's (AHP) 2022 Report on Giving in the Community Hospital Category. Only 63 organizations across the United States and Canada have been recognized for this award in 2022. AHP's Report on Giving is a publication produced for over 35 years that shares information from AHP's membership on their revenue and expense activities for each fiscal year.
AHP's high performers are those who raise the very greatest amount of fundraising production revenue, representing the top 25 percent amongst their peers. In this case, high performers in the community hospital category raised $4.4 million USD or more for production returns in FY 2021 in comparison to other U.S. community hospitals.