The Spirit of Pink Vail Culminates March 26-28 With 10th and Final Ski Day(s) to Conquer Cancer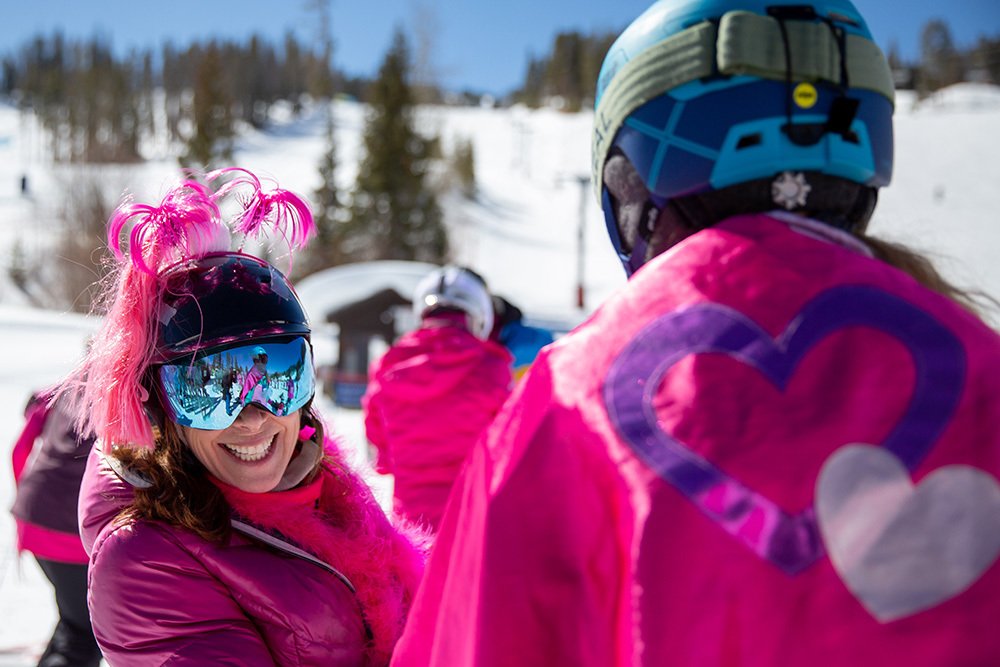 Pink Vail's 10th and final outing on Vail Mountain is scheduled for March 26-28. Participants from near and far are invited to pick a day to ski their local mountain or participate in another favorite outdoor activity like snowshoeing or taking a walk.
While the event's COVID-modified format marks a departure from previous years, the spirit remains. Participants like Mary Lou Armour and Shelly Jarnot still plan on raising as much money as they can to honor cancer's impact on their lives and contribute to local patients' quality of life.
One-hundred percent of the money raised during Pink Vail directly enables Shaw Cancer Center to provide invaluable services to patients, who sincerely appreciate them. Across the nine previous years, Pink Vail has raised more than $5 million.