Steadman Clinic, in Partnership with Aspen Valley Hospital, Breaks Ground on Willits Medical Office
This article first appeared in the Aspen Daily News on October 10, 2020.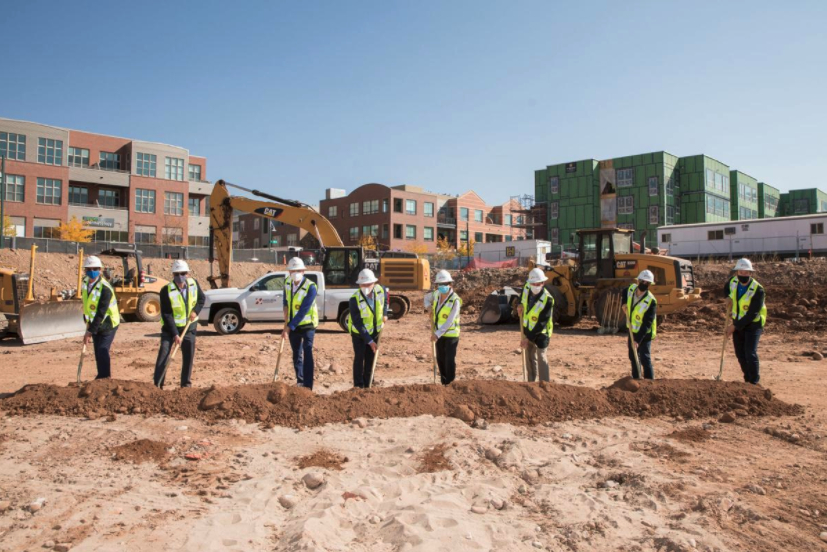 Shovels have officially been put in dirt to commemorate the future Willits orthopedic clinic from the partnership between The Steadman Clinic, Orthopedic Care Partners, Aspen Valley Hospital and Vail Health.
The 65,000 square-foot facility will boast four operating rooms, with the capacity to expand to six, AVH CEO Dave Ressler said Friday.
"To put things in perspective, [that] is the same total number of operating rooms that we have at Aspen Valley Hospital, after we build out our fourth operating room. So it has significant capacity," he said.
The room to expand the number of operating rooms by 50% reflects the collective's vision for its expansion plan — which includes serving patients from beyond the Roaring Fork Valley.
"With an eye towards growth over the years and this destination program — just like [The Steadman Clinic] has in the Eagle Valley … as [this clinic] takes hold and continues to grow and attract patients from all over the country and the world, it can grow to six operating rooms," Ressler said. "That gives some idea of the confidence that we as partners have in this product."
In addition to bringing additional orthopedic options to the midvalley, Ressler stressed the benefits of having a local facility housing the Steadman Philippon Research Institute, or SPRI, which will also maintain a regenerative medicine laboratory, conference space and offices focused on orthopaedics and healthy aging research.
"From our perspective as one of the partners — Aspen Valley Hospital — that was a major part of the discussions and the basis for our excitement," Ressler said of SPRI's occupying the third floor of the new facility. "They will have the ability to provide or to include our local community in that research, and I think that's going to create all sorts of opportunities for being able to inform and involve our community in a way they've never had before."
In addition to creating a space for Steadman patients, an ambulatory surgical center and garnering original medical research, the Willits facility will also accommodate physical therapy services. And, Ressler stressed, equity and accessibility to care remain foundational missions of the new center — an extension of that of AVH, he said.
"All of the services that AVH provides will include Medicare and Medicaid services. All of the surgeons that practice here in our valley will accept Medicare and Medicaid," he said.
While some of the Steadman surgeons that will be rotating into the Roaring Fork Valley from the Eagle Valley have made individual decisions for their respective practices to not accept those providers, Ressler assured that anyone in need of care will receive it.
"There are a couple that have for some time now chosen not to accept Medicare, but every specialty, even if it's not necessarily provided by that individual surgeon that's coming over, will be covered," he said. "Our communities will have complete coverage for all orthopedic needs, regardless of what coverage they have."
In early September, The Steadman Clinic and Orthopedic Care Partners announced a strategic partnership with Aspen Valley Hospital. In this partnership, existing physicians from Aspen Valley Hospital are joined by newly recruited physicians to the area as part of the expansion of services.
"Our vision for this facility is to provide greater access to our renowned physicians practicing the latest, evidence-based treatments, which will prove to be a significant benefit to Aspen and the surrounding communities," said Dan Drawbaugh, CEO of The Steadman Clinic and SPRI, in a statement. "The medical office building located in Basalt, Colorado will complement and enhance our clinic at Aspen Valley Hospital. Roaring Fork Valley residents looking to stay active longer will now have a more convenient way to get the best orthopedic care, supported by SPRI's groundbreaking research."