State of the Valley: Eagle County Leaders Say They're 'Rowing Together' on Staffing, Housing, Child Care Challenges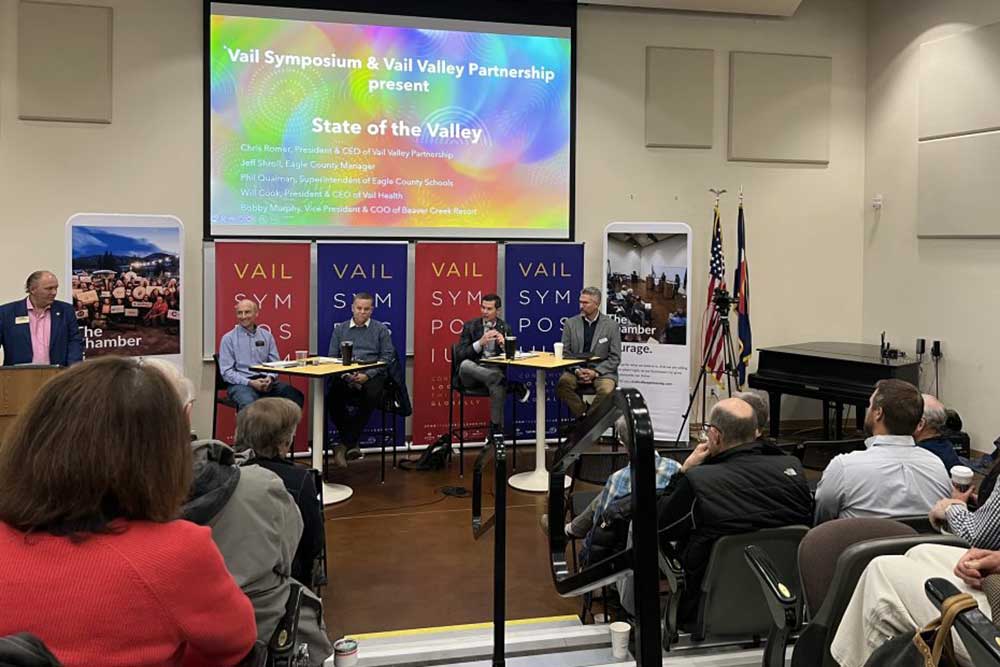 The 2023 State of the Valley, cohosted by the Vail Symposium and the Vail Valley Partnership, gathered influential figures in Eagle County on Wednesday at Colorado Mountain College in Edwards to discuss the highlights and challenges of the year and share insights on 2024.
Bobby Murphy, vice president and chief operating officer of Beaver Creek Resort, Jeff Shroll, Eagle County manager, Will Cook, president and chief executive officer of Vail Health, and Phil Qualman, superintendent of Eagle County Schools, spoke on pressing issues facing their industries in a panel discussion moderated by Chris Romer, president and chief operating officer of Vail Valley Partnership.
The success and retention of employees in the valley is also tied to mental health. "Yes, we need to solve for housing, yes we need to solve for daycare, yes we need to solve for all of the things that are contributing to it, but we've got to, as a community, figure out ways that we make this a great place to live and work again, and how we support one another in that process," Cook said.
Cook sees 2024 holding progress for whole-person care, including the valley's Latino community in health care, and working with adjacent counties. He looks positively toward the new year, regardless of unknown challenges. "We have demonstrated at every single crisis, this valley is resilient," Cook said.