Prevention is Key – April is National Cancer Control Month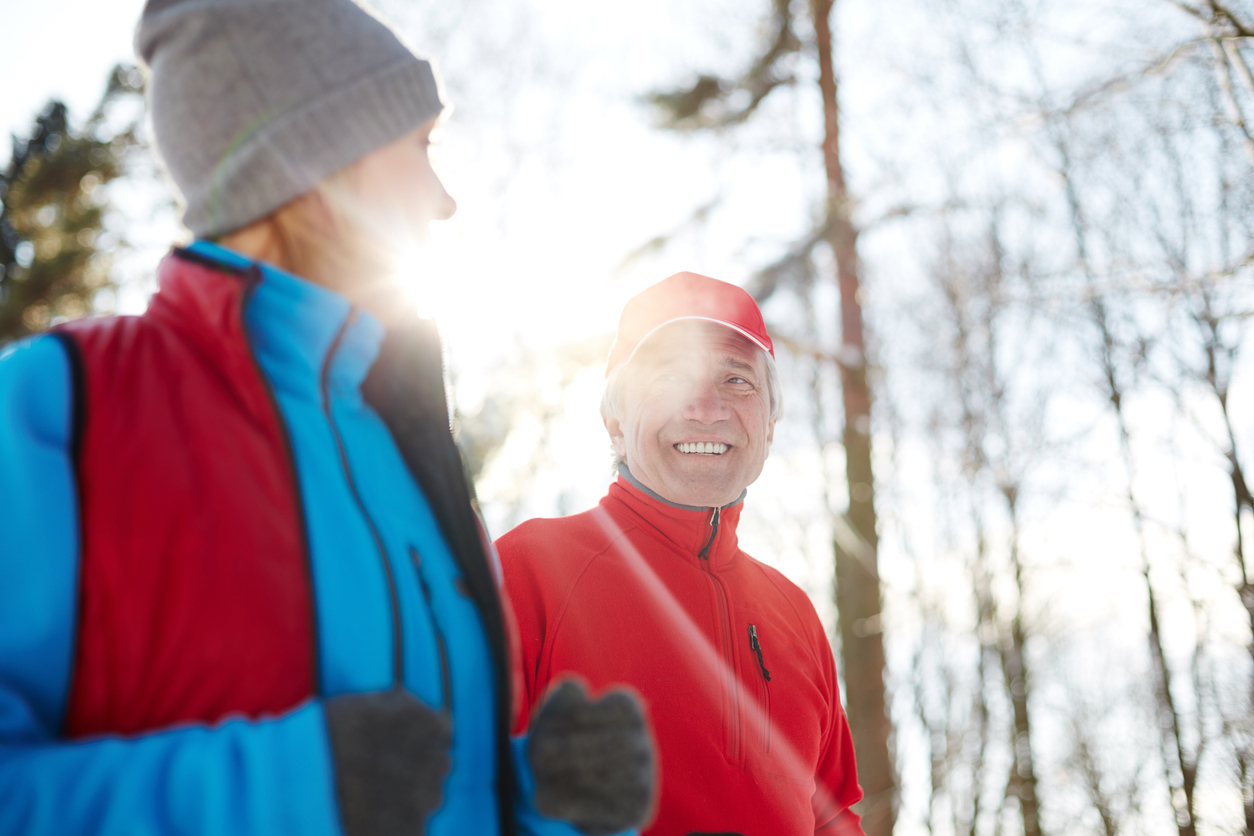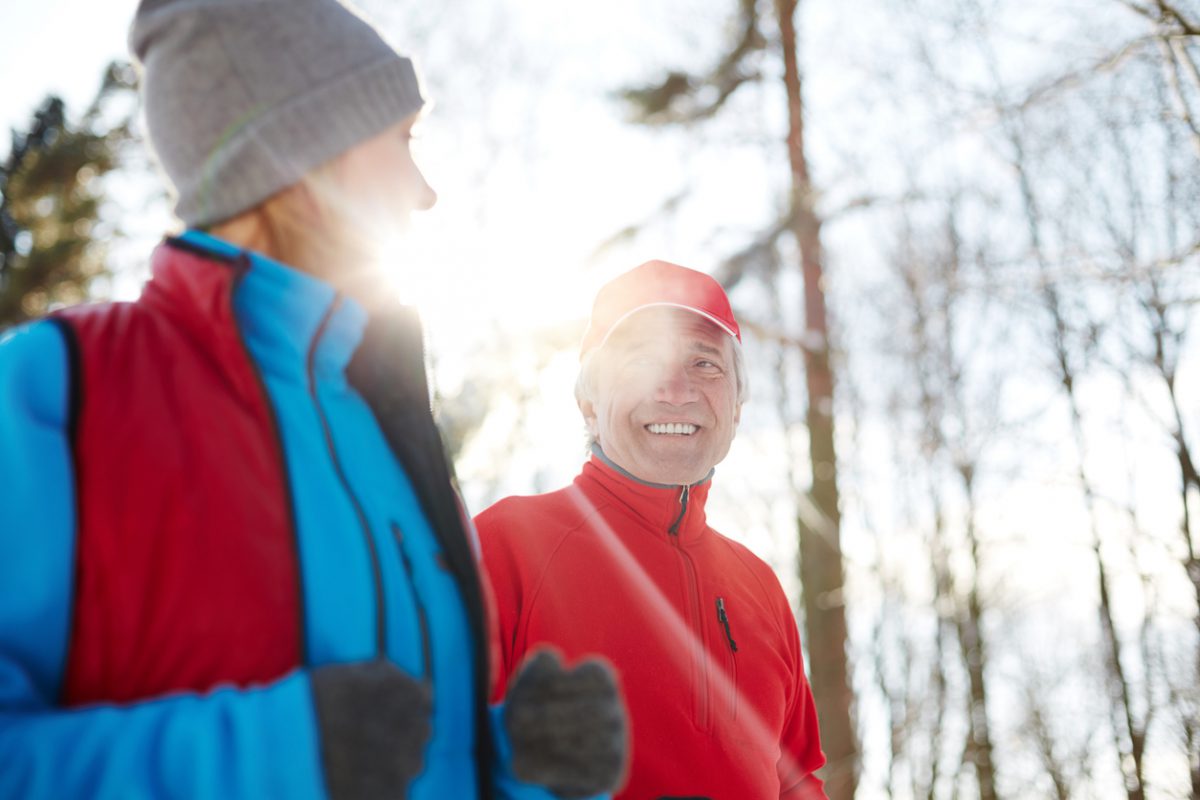 Advances in cancer screening and treatment are continuously occurring, but surviving cancer still depends largely upon early detection and treatment. Under President Franklin Roosevelt, April was designated National Cancer Control Month in 1943 to promote cancer prevention, early detection, and treatment.
In Colorado's Eagle County, analyzed state data in 2017 still revealed an average of six new cases of colon cancer diagnosed annually. Meanwhile, analyses of the American Cancer Society (ACS) for the state of Colorado predict a total of 28,630 new cancer diagnoses in 2021 (with 2,140 new colon cancer cases). Controlling cancer to reduce cancer disability and death remains not only a critical national public health goal but also a Colorado goal.
The following describes why cancer prevention and early detection are vital to maintaining good health throughout your lifespan and the factors predisposing to five specific cancer types prevalent among Colorado residents.
Your Fatality Risk and Lung Cancer
Lung cancer is the leading cancer cause of death in the U.S., and the five-year survival rate in 2020 was 22.6 percent. The primary reason is that treatment effectiveness is significantly reduced if not started at an early stage (before the symptoms). Therefore, the US Preventive Services Task Force (USPSTF) recommends screening for lung cancer in people considered high risk, such as adults with a history of smoking.
The incidence of lung cancer in Colorado is 40.6 per every 100,000 residents per the Colorado Cancer Coalition, and the ACS estimates 8,420 lung cancer deaths in Colorado in 2021.
Skin Cancer and Outdoor Recreation Frequency
Colorado has the highest skin cancer rate in the U.S., according to the University of Colorado's Anschutz Medical Campus. Families residing or visiting Eagle and Summit counties and other Colorado locales often enjoy the proximity to stunning parklands and outdoor leisure activities. Yet, increased exposure to natural ultraviolet (UV) rays is well-linked to an increased risk for skin cancer. For anyone who experiences frequent high exposure to sunlight, such as those who enjoy skiing or are ranch/farm employees, an annual skin check for abnormal moles by a physician is advisable.
Early-stage skin cancer, especially squamous cell cancer, is one of the easiest cancers to treat, but later-stage skin cancers usually result in near-term fatality. Often found on the back or face, the treatment for a mole that is diagnosed as squamous cell cancer is surgical removal. Notably, the longer the cancerous mole remains on the body, the deeper the excision will be to fully remove it (which can result in scarring). Meanwhile, melanoma (the most dangerous type of skin cancer) is the fifth most commonly diagnosed cancer in men and the sixth most in women in Colorado. Untreated skin cancers of any kind can metastasize to the internal organs.
Colorectal Cancer and Polyps
Colon cancer is the third-leading cause of cancer death in the U.S. and the third most common form of cancer in the US in both males and females per the Centers for Disease Control (CDC). The screening test performed to identify and remove colon tumors (polyps) that may become cancerous – or diagnose colon cancer – is a colonoscopy. The ACS reports that the five-year colon cancer survival rate is 90 percent when diagnosed at an early stage, but only four out of 10 colon cancers are identified at this stage. The primary reason is that colon cancer is not symptomatic during its earlier stages.
Along with smoking, obesity, and diabetes, a history of irritable bowel syndrome (IBS) heightens colon cancer risk. Preventive colon cancer screening is recommended at 10-year intervals following an initial colonoscopy at age 50 without polyps and five-year intervals if colon polyps have been identified and/or removed. As of 2020, only 66.7 percent of adult males in Colorado aged 50-75 had undergone a colon screening test, which was less than the national average for this demographic of 67.4 percent.
Breast Cancer and Prostate Cancer – Improved Diagnostics for Prevention and Treatment
 Mapping in 2003 of the entire human genome, along with an overall increased gene mutation understanding and nanotechnology, enabled the creation of far more precise diagnostic tools to predict carcinoma development in the breast and prostate. For women with benign breast tumors, BRCA genetic testing can indicate if that tumor is likely to develop into an especially progressive and lethal form of breast cancer, requiring a more aggressive treatment approach. For men, the emerging capacity to detect the presence of Prostate-Specific Membrane Antigen (PSMA) as a biomarker for prostate cancer is likely sometime soon to eliminate the need for repeated prostate biopsies in men with persistently high PSA blood test results, according to the International Journal of Nanomedicine.
 Annual mammograms are generally recommended for women aged 40 and older, and prostate cancer screening is recommended for men with high PSAs and/or a family history of prostate cancer. In Colorado, as of 2020, only 41 percent of all Medicare-insured women aged 65-74 were receiving mammograms for breast cancer screening regularly. According to 2018 National Institutes of Health data, only 39 percent of men aged 55-69 reported having a PSA test within the past year.
Obesity and Smoking as Cancer Risk Factors
An increased risk factor for most forms of cancer (except skin cancer) is obesity and smoking. Since these also increase the risk for severe symptoms of a COVID-19 infection, seeking clinician support in maintaining a Body Mass Index (BMI) within normal range and/or smoking cessation can help to preserve your health status as you age. Despite engaging in annual cancer prevention screenings, your risk for cancer is still highly increased if you persist in smoking and/or have a BMI classifying you as clinically obese. Twenty-two percent of the Colorado adult population is obese, and 15 percent of all Colorado adults are smokers.
Embracing Cancer Prevention Strategies
The Harold W. & Mary Louise Shaw Cancer Center, a service of Vail Health, focuses on early cancer detection to save lives. Shaw Cancer Center uses a Positron Emission Tomography Imaging (PET) and Computerized Tomography (CT) scan to detect various cancers such as breast cancer, lung cancer, colorectal cancer, lymphoma, and more. PET/CT scans are simple, painless, and fast, providing physicians the information they need to diagnose the disease early so that treatment can begin immediately.
We want you to stay as healthy as possible and encourage you not to skip your recommended cancer screenings. One way to learn more about cancer screening methods is by contacting the specific cancer-related department at Shaw Cancer Center.
Generous gifts from Vail Health Foundation benefactors make our numerous cancer services possible. Consider donating to Vail Health Foundation to support increased cancer prevention education and services in Colorado. For more information about making a gift, contact us by phone at (970) 569-7766, by email at foundation@vailhealth.org, or directly through our donation webpage.