New South Frontage Road Roundabout: Construction Impact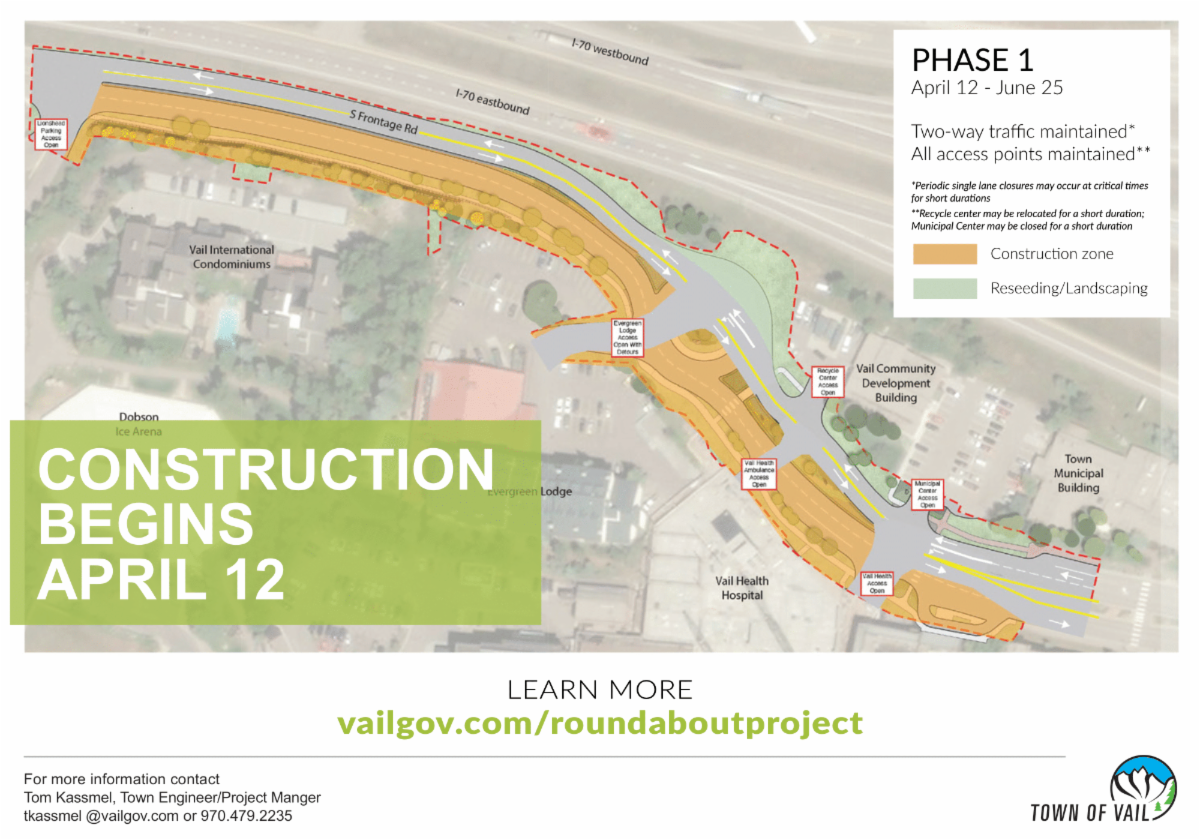 The Town of Vail has begun Phase 1 construction of the South Frontage Road Roundabout, which will impact traffic flow to Vail Health Hospital and Medical Professional Building.
Patients with appointments should allow 15 minutes extra arrival time in case there is any construction traffic.
The front drive and parking structures for Vail Health Hospital will be fully open and operational.
The front entrance to the Medical Professional Building will not be accessible to pedestrians or vehicles from April 13-June 25. Access to the building during that time will be through the parking garage; access to the Medical Professional Building parking garage from South Frontage Road and W. Meadow Dr will not be disrupted.
During construction, an open travel lane will always be provided in each direction. Access to Vail Health Hospital, Vail municipal complex, recycle center, Evergreen Lodge, and Lionshead parking structure will be maintained. However, there may be short durations of alternating single lane traffic during critical phases of the work. Access points to public and private properties will always be maintained with detours to temporary access drives as needed.
The project includes the construction of a new two-lane roundabout just west of the Vail municipal building and Vail Health. It also will extend the existing four-lane roadway section with landscaped medians and sidewalks from the municipal building west to the Lionshead parking structure. The work will take place in three phases with completion anticipated at the end of October.
To learn more about this project, visit vailgov.com/roundaboutproject.