New Mural Completed in Vail Health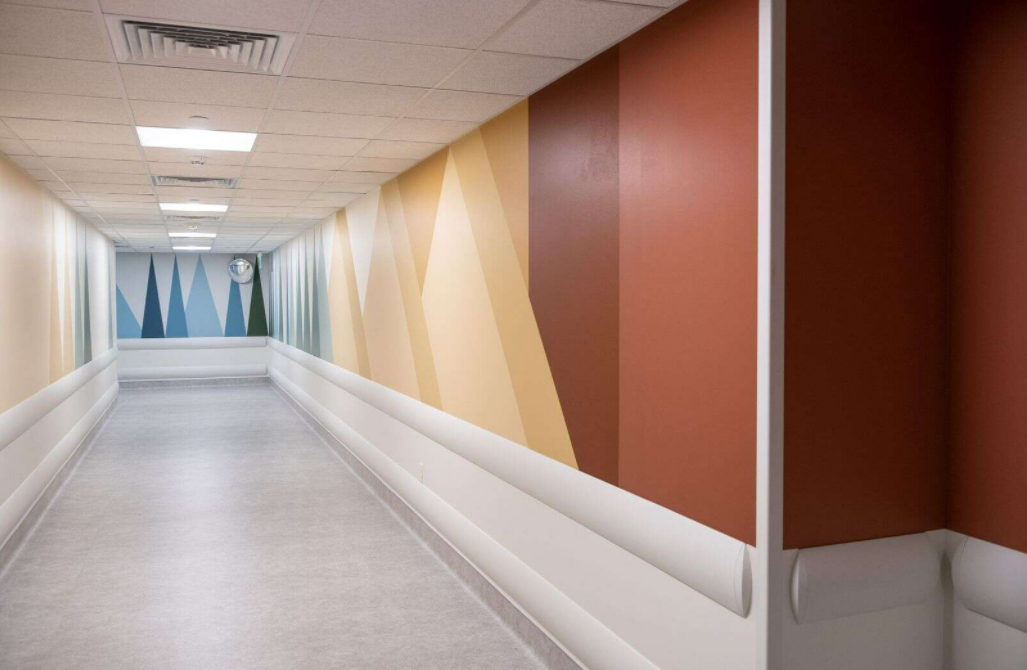 The interior of Vail Health has brightened up thanks to a new mural that was completed this week, designed and painted by local artists Amy Dose and Carly Finke.
The recently built east wing of the hospital, which opened in 2020, features a long corridor that connects the emergency care facilities to the surgical rooms. In its original state, the hallway was painted a plain, dark gray color.
The resulting piece makes use of various triangular shapes that widen in some areas to mimic mountains and thin in others to mimic trees. The simple geometric shapes create a minimalist pattern that is soothing, while also connecting the viewer to the natural wonderland that exists right outside the hospital walls.