National Influenza Vaccination Week: 'Tis the Season to Get a Flu Vaccine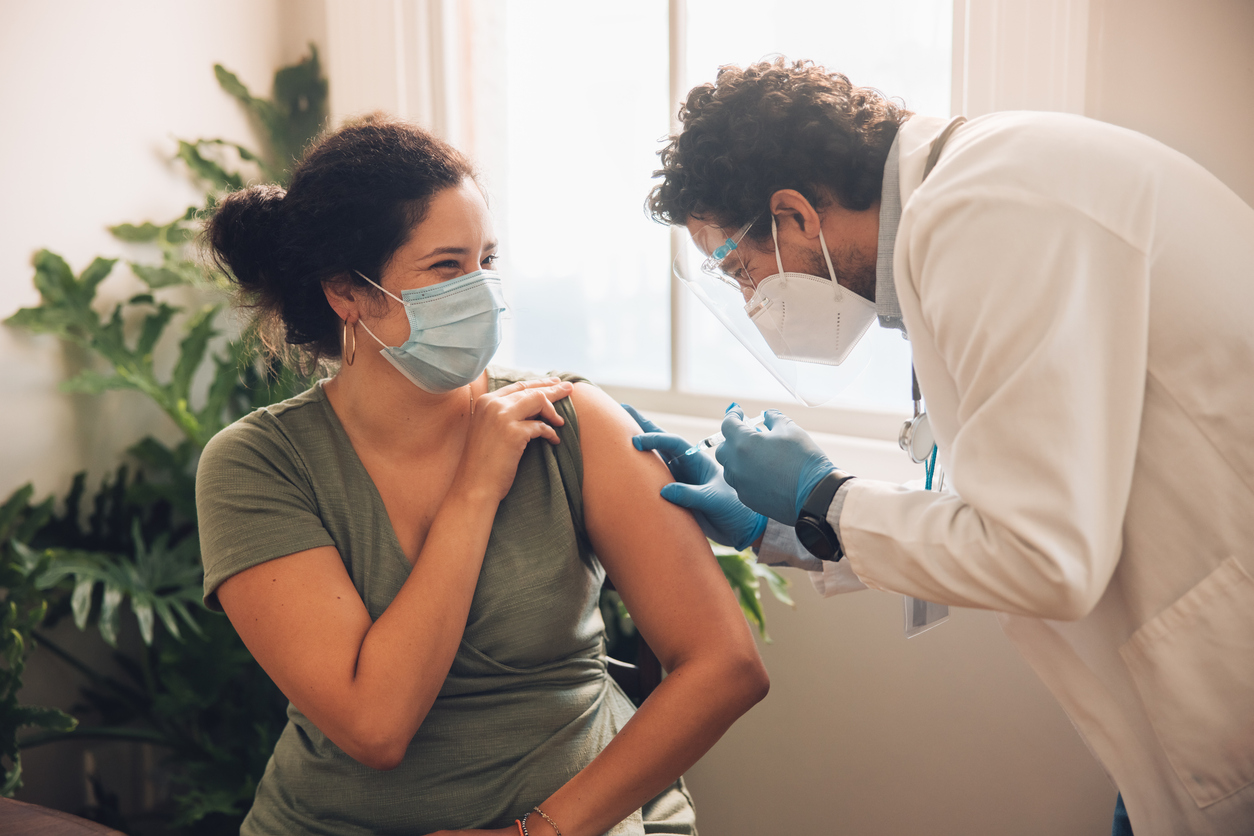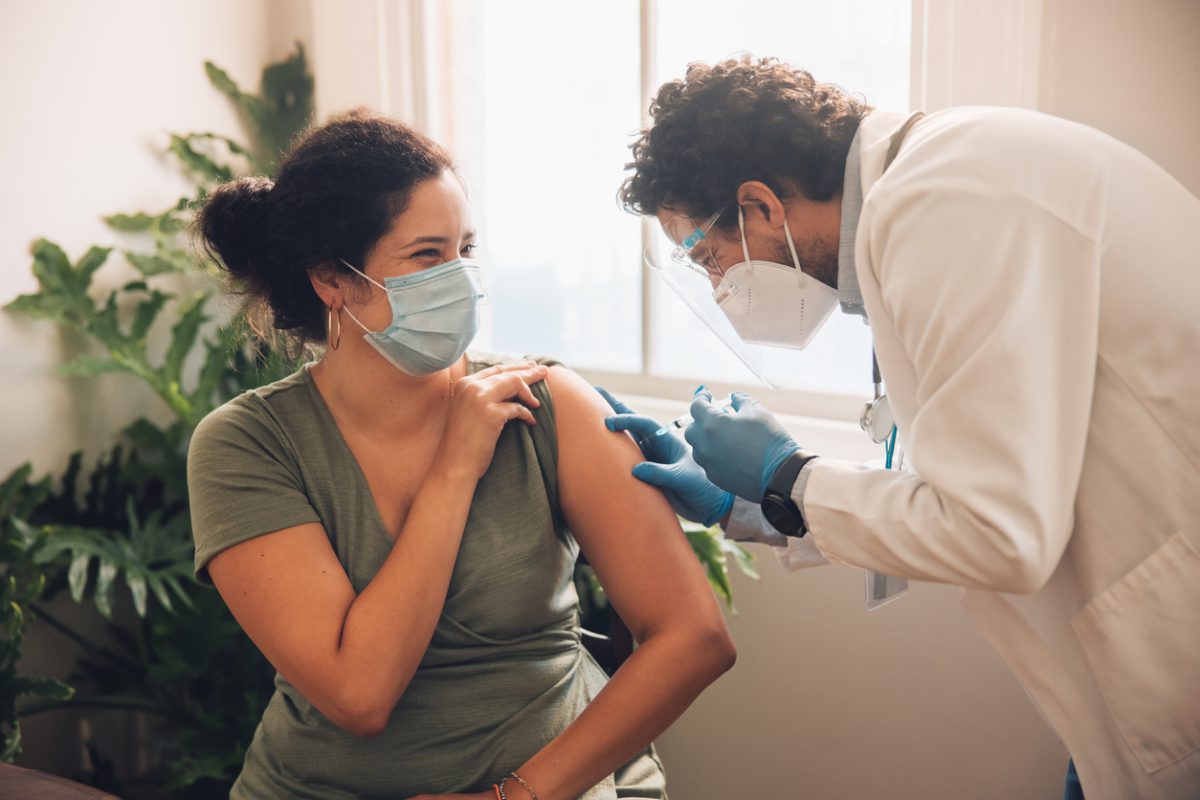 National Influenza Vaccination Week (NIVW), December 5 to 11, is a great time to ensure that you've gotten your annual flu shot and encourage your friends and family to get theirs. 
Influenza, also commonly known as the flu, can be a serious, even life-threatening condition. Millions of people suffer from the flu every season, fighting symptoms such as fever, cough, sore throat, runny or stuffy nose, muscle aches, fatigue, and miserable days spent in bed. 
Fortunately, there are vaccines that can help to prevent the flu. The flu vaccine's effectiveness varies from year to year; however, the benefits of vaccination are well documented. Flu vaccines can help reduce the severity of illness, decrease the number of doctor's visits, and reduce the number of days of work or school missed due to illness.
Flu activity usually increases in October, peaking between December and February. However, it can also sometimes occur as late as May. Flu vaccination rates start to trend downward at the end of November, which is one of the reasons the Centers for Diseases Control and Prevention (CDC) chose to focus attention on the need for flu vaccines in early December. 
You might be thinking that it's too late to get a flu shot because flu season has already started, but now is still an excellent time to get vaccinated. An annual flu shot is the single best prevention to protect yourself from influenza. A variety of flu vaccines are available from different manufacturers. All flu vaccines are effective, but only if you get vaccinated!
What Is Influenza?
Despite what you may have heard, the flu isn't a "bad cold." Instead, it's a contagious respiratory illness caused by viruses that infect the nose, throat, and sometimes the lungs. The flu can cause serious health complications, such as pneumonia and bacterial infections, and lead to hospitalization. Most people who get flu recover quickly, in several days to less than two weeks, but some will develop serious flu complications.
Influenza can cause mild to severe illness, and at times can lead to death. Influenza is not the same as stomach "flu" viruses that cause diarrhea and vomiting.
Flu Facts:
From 2010 to 2020, the CDC estimated there were:
Between nine and 41 million cases of influenza reported annually in the United States
Between 140,000 and 710,000 hospitalizations each year due to flu
Between a low of 12,000 to a high of 52,000 estimated flu-related deaths in the United States
Who's at Risk for Flu?
Although all people are at risk of developing severe flu complications, certain groups are at higher risk. For people at higher risk, flu is more likely to lead to serious complications. People at an increased risk of severe flu complications include young children, pregnant women, people with certain chronic health conditions such as asthma, diabetes, heart disease, or lung disease, and people 65 and older.
Influenza and COVID-19
Influenza (flu) and COVID-19 are both contagious respiratory illnesses, but different viruses cause them. COVID-19 is caused by infection with the coronavirus, SARS-CoV-2, first identified in 2019, and flu is caused by infection with influenza viruses.
Since COVID-19 is still relatively new, there isn't much data on how flu might affect the risk of getting the Coronavirus. In general, getting sick with flu doesn't necessarily affect being infected with another virus, such as the virus that causes COVID-19. However, people can be infected with the flu and the virus that causes COVID-19 at the same time. What is also known is that getting a flu vaccine can reduce the risk of getting flu.
How the Flu Vaccine Works
The flu shot prompts your immune system to produce antibodies to fight off the flu virus. Scientists develop new vaccines each year because the flu virus constantly changes and adapts. That's one of the reasons it's essential to get a flu vaccination every year. 
Before each flu season begins, federal health experts predict which flu strains are most likely to thrive. Influenza A and B viruses are the ones that cause seasonal epidemics, which determine which vaccines to produce. Depending on your provider, flu vaccinations are available in either a shot or a nasal spray. 
Observing National Influenza Vaccination Week
If you haven't gotten your flu shot this year, getting one is the best way to observe National Influenza Vaccination Week. Even if you've already had the flu, you should still get vaccinated since there's no way to know which of the various flu strains infected you. Also, if you're a parent, make sure your children have had their vaccinations — the CDC recommends an annual flu vaccine for everyone six months old and older. 
Find out where to get your vaccination in Eagle County, and stay safe this season!