Mountain Family Opens New Clinic in Avon's Chapel Square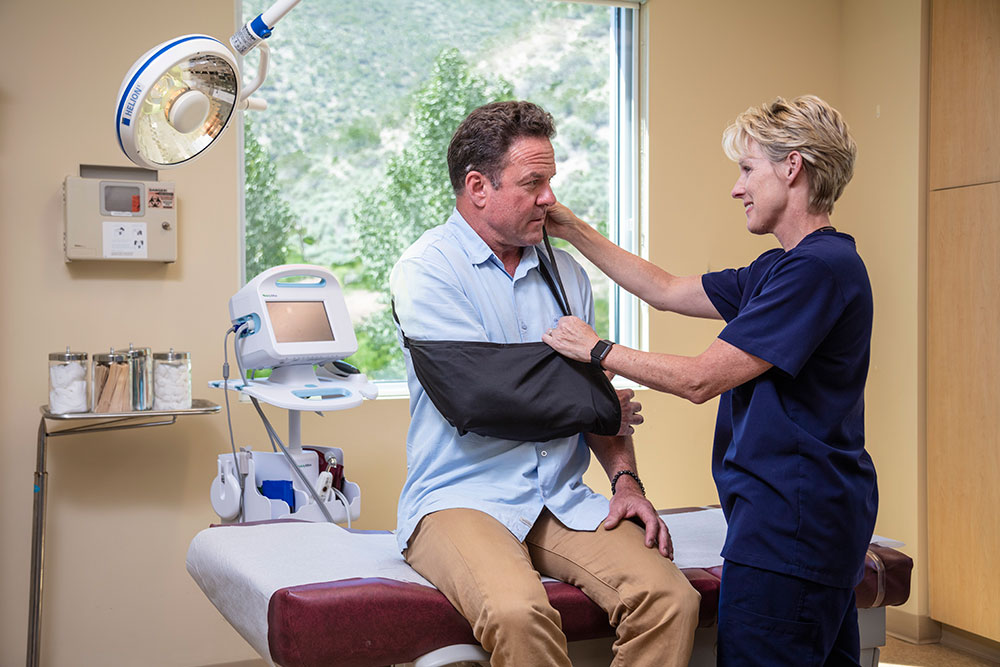 With a bigger and more central space, the organization is expanding access to affordable dental, medical, and behavioral health care.
Mountain Family Health Clinics' new location in Avon's Chapel Square is officially open to patients. The clinic — which relocated from its Edwards location — will provide affordable dental, medical, and behavioral health services to the community.
Mountain Family started providing health care services in Colorado's mountain communities in 1978. In 2014, the organization opened its first clinic in the Eagle River Valley in Edwards. And since then, Mountain Family has been aiming to grow its services, sites, and care delivery model in the valley, according to Ross Brooks, the CEO of Mountain Family.
In total, around 10,000 meet this income designation in Eagle County, and the vast majority are either uninsured, underinsured, or covered by Medicaid, Brooks said. "The expansion of the Avon Clinic last month allows us to serve up to 4,000 people a year," he added.
There are several aspects of the new space that will allow it to expand access and services. First is the space itself. Not only is the new space in Avon — which was formerly home to Vail Health's urgent care — about 65% bigger than its former Edwards clinic, but Vail Health is providing subsidized rent to Mountain Family for the next five years.
Mountain Family operates based on an integrated care model, providing family medicine, geriatrics, pediatrics, OBGYN care, behavioral health, dental, pharmacy and outreach, and enrollment services in the Avon clinic.