Last Chance to Register for Virtual Hike, Wine & Dine!
Virtual Hike, Wine & Dine is just days away on September 19 and 20, and we hope you will participate from wherever you might be.
Your registration, donation, and sponsorship are 100% tax-deductible. Every dollar will go to support the operating expenses of Jack's Place and Shaw Cancer Center. This year, we honor Dr. Jack Eck's retirement, with a portion of funds raised to keep Jack's Place open during winter weekends.
Join our Facebook event and share your plans for Hike, Wine & Dine weekend! Post a selfie at the trailhead along with the Hike, Wine & Dine yellow ribbon, and you'll be entered to win a gift certificate from one of our restaurant partners. You can also join our Strava Club – longest hike and most elevation gain will also win a prize. If you're not in town, you can still join in on the fun. Hike wherever you are and post photos from your hike on the Facebook event.
If hiking locally, try one of Jack's favorite trails:
Register here for just $50 to raise operating funds for Jack's Place and Shaw Cancer Center. Buy a ribbon for $50 in honor or memory of a loved one that will be placed around Jack's Place during Hike, Wine & Dine weekend.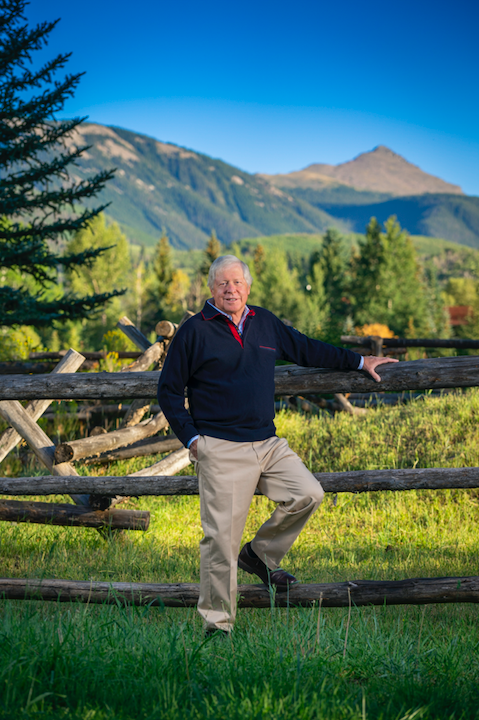 Dr. Jack Eck is retiring from Vail Health Foundation in December. He has been a cornerstone in the Vail Valley. He started practicing medicine here in 1971. Over the years, he developed and brought in several medical specialties and programs to Vail Health, including the Intensive Care Unit and Cardiopulmonary Services. He was also the first physician to serve on the Vail Ski Patrol. After successfully overcoming prostate cancer, he began working at Vail Health in 2008, and was integral in the creation of Shaw Cancer Center. Jack's Place, a cancer caring house named in his honor, serves as a haven of tranquility and well-being for patients undergoing cancer treatment at Shaw Cancer Center.