How to Participate in Pink Vail 2021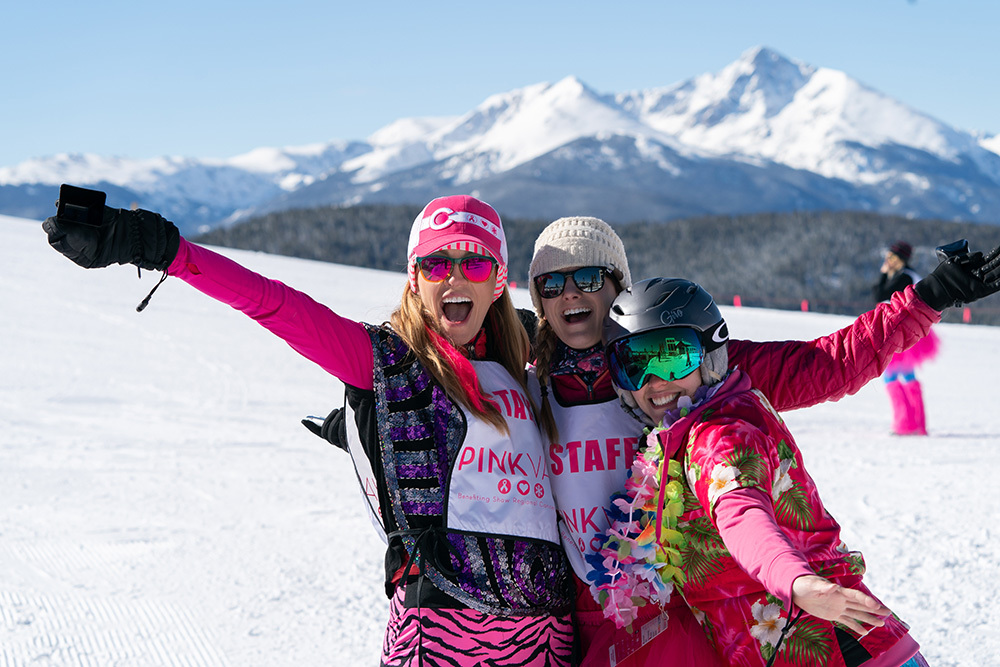 Pink Vail, like so many events since the pandemic, will look different this year in its 10th and final run. While there isn't just one dedicated day, participants are invited to pick a date from Friday, March 26 to Sunday, March 28 to ski or ride Vail, at their local mountains, or participate in another favorite outdoor activity and commemorate their battle with cancer, or their loved ones' battle with cancer.
While some of the special prizes and fundraising gear are still available, organizers have reconfigured distribution to comply with public health guidelines and keep staff and participants safe. Visit the link below for more on what to know for Pink Vail 2021.