Hike, Wine & Dine Raises Over $170,000 for Local Cancer Center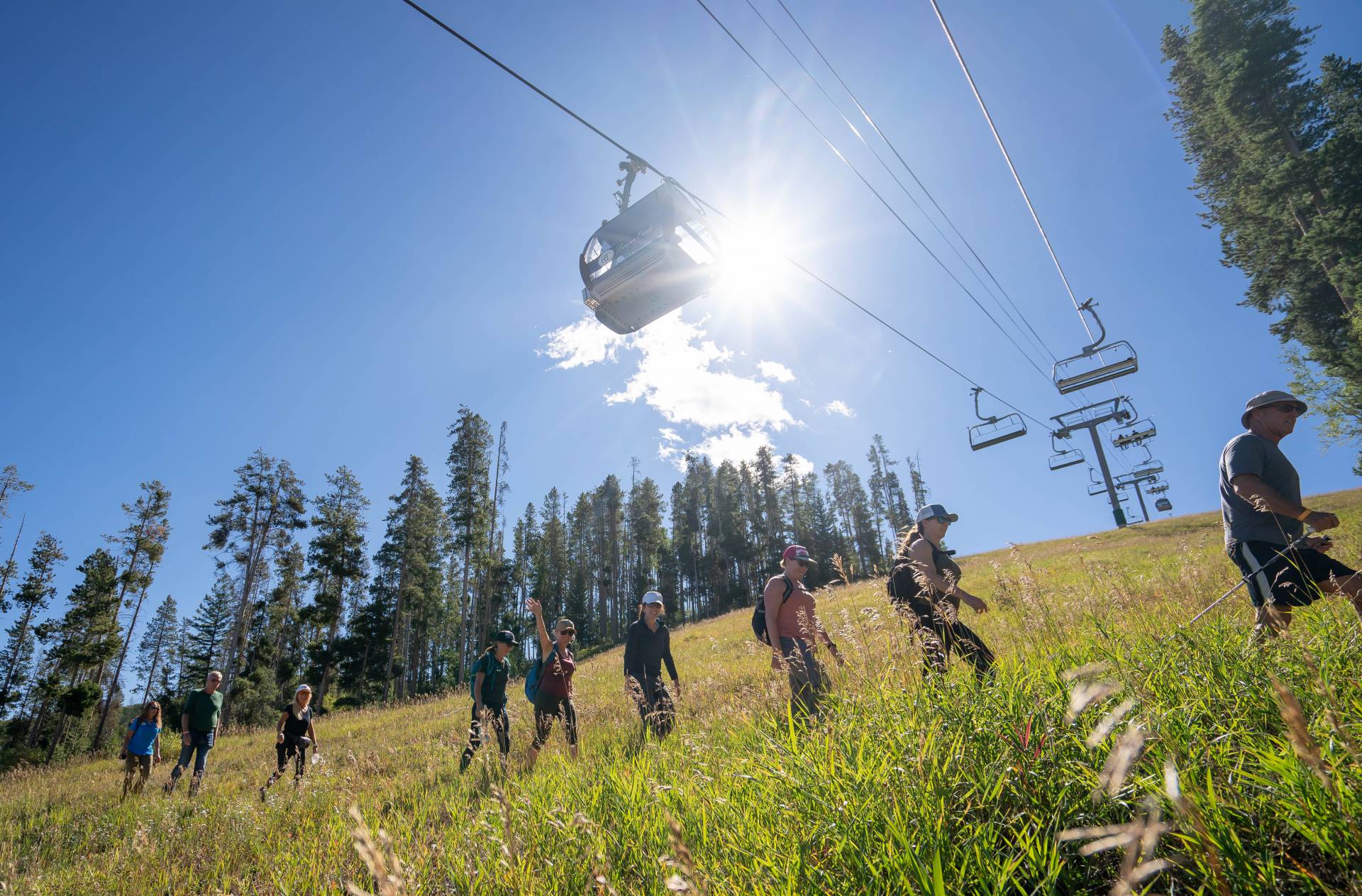 The changing of the leaves last week readied the backdrop for one of the valley's most beloved fundraising events, Vail Health's Hike, Wine & Dine in support of the Shaw Cancer Center and Jack's Place. Now on its 14th year, the fundraiser combines two of the valley's greatest treasures — its fall foliage and its gourmet food — to create a community fundraising event that draws hundreds of people every year. Last Sunday, 439 people attended the hike and Aprés Hike events. This year, the event raised over $175,000 toward Jack's Place, a cancer caring house in Edwards that provides pay-what-you-can accommodations for patients who need day and night lodging during cancer treatment. The money will help to fund upgrades to the space and subsidize the cost of housing patients.
The Hike, Wine & Dine event has been a beloved part of the community since 2009. Thanks to event chair, Sue Franciose, overhead costs remain low – less than 1% – allowing almost every dollar given to go directly toward the cause.
"When I started this event 14 years ago I wanted to make sure that was the case," Franciose said. "I didn't want a black tie, I didn't want a silent auction. I wanted it to be affordable for families that normally wouldn't be able to participate or donate."
Year after year, the vision of inclusivity for local families is strictly observed. This year, the organization has added an Aprés Hike event that could be purchased separately from the hike. The lower price tag and location at the bottom of the mountain allowed for increased attendance, furthering Franciose's goal to make the Hike, Wine & Dine event a true community gathering place. Restaurant partners who participated in the event, serving specialties along the trail and the base area, include: Vail Mountain Coffee & Tea, Park Hyatt, The Osprey, Dang Sweets, Colorado Mountain Events, Grouse Mountain Grill, Beaver Creek Chophouse, Jolie Cakes, Rimini Gelato, Blue Moose Pizza, Vail Brewing Company and Vines at Vail Winery.