Endocrinology Services Expand in the Valley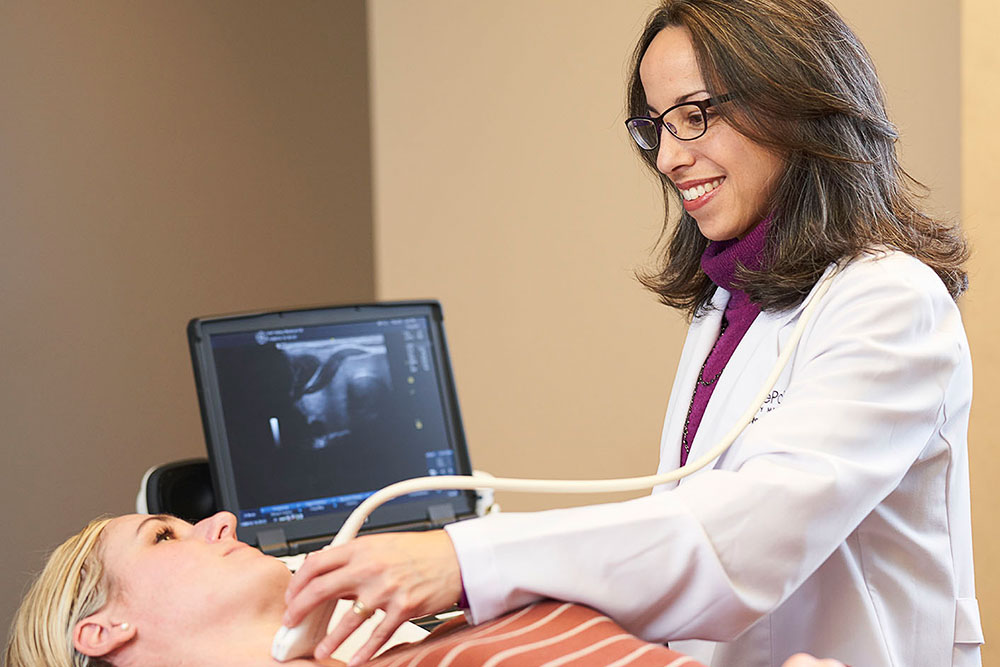 Dr. Adochio's Recruitment Offers Full-Service Resources for Central and Western Colorado
When the first endocrine clinic opened at Colorado Mountain Medical (CMM), an outreach of Vail Health, it quickly filled with patients from the local and surrounding communities. To meet the growing need, Dr. Rebecca Adochio was recruited in 2014 to join the clinical team.
"As the only full-time, full-service endocrine practice outside the Front Range, we are a resource for the entire central and western parts of Colorado. While some practices narrow their focus on specific conditions, like diabetes, we do it all. We pride ourselves in that," says Dr. Adochio.
Endocrinology and the Need For Expansion
Endocrinology is a medical specialty that deals with diagnosing and treating diseases related to hormones, which control our body temperature, sleep, mood, stress levels, and more. Endocrine clinics treat patients with diabetes, thyroid hormone dysfunction, thyroid cancer, osteoporosis, metabolic bone disease, and more. Typically, patients across the country can wait up to six months to get in with an endocrinologist.
The challenge was ensuring the endocrine practice at CMM could support patients in both the local and distant valleys, especially those who live with diabetes, a common disease. The clinic provides extensive and advanced diabetes care, using new technologies and devices to help patients with continuous blood sugar sensors, the latest insulin pump therapy, and education. With such a large community to serve, they needed to expand their team.
Philanthropy Helps Fund Advancement
Jay Precourt, a longtime benefactor of Vail Health Foundation, has generously supported the endocrine clinic. His philanthropy helped lead to the expansion of the diabetes program, the endocrinology department, and the hiring of key personnel, including a registered dietitian, certified diabetes educator, and an endocrine registered nurse. Jay also helped fund the state-of-the-art ultrasound technology that aids in evaluating and monitoring thyroid disease and thyroid cancer.
"I would like to thank Jay Precourt and all of the philanthropists who have really helped build up our programs. Every day, I wake up and feel so lucky that I can do what I love and do it here," says Dr. Adochio.