Elevating Spiritual Health for Our Community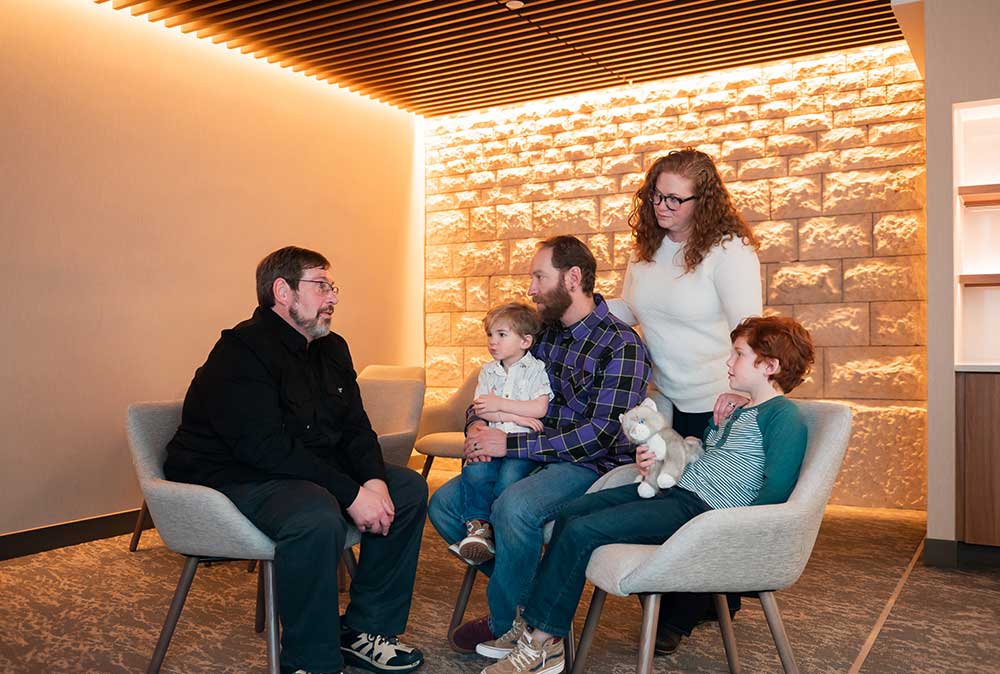 The New Vail Health Chapel is Made Possible by the Frechette Family Foundation
Vail Health Hospital is home to a new chapel thanks to the generous support of the Frechette Family Foundation. Founders Pete Frechette, who served on the Vail Health Board of Directors, and his wife, Pat, were longtime benefactors of Vail Health.
When the opportunity to support the first chapel at Vail Health Hospital was presented to the Frechette Family Foundation, the family knew Pat and Pete would have wanted to be involved.
Spiritual Care Lifts Our Community
The Vail Health Frechette Chapel provides a space of restorative solitude for staff, patients, and families. It forms the root of Vail Health's Spiritual Care and Chaplaincy Program, offering interfaith gatherings and services, space for meditation, spiritual consultations, and more.
"The Vail Health Frechette Chapel offers valuable emotional and spiritual support for those seeking solace while at Vail Health Hospital," says Dan Pennington, Vail Health Chief External Affairs Officer and President of the Vail Health Foundation.
Chaplains Bring Healing to Life
Vail Health's chaplains support our community's emotional, spiritual, and physical well-being. They are trained to work with people of all faiths and backgrounds, customizing their approach based on an individual's or family's needs.
A Place to Pray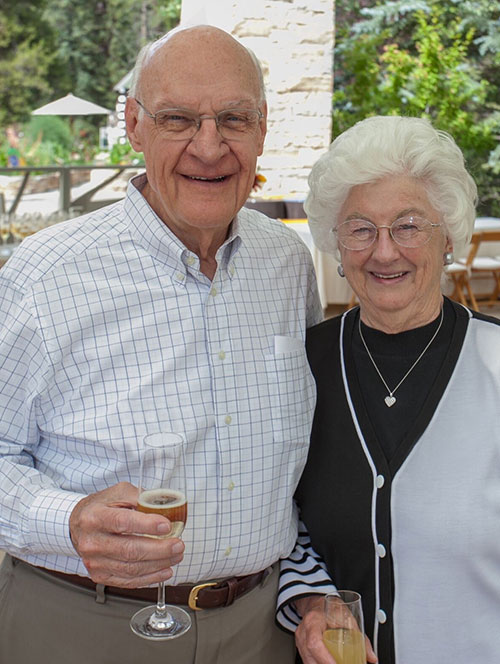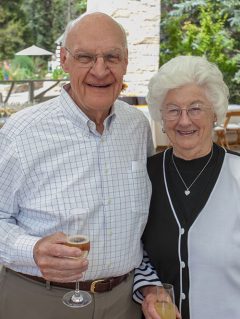 Thanks to a partnership with B'nai Vail Congregation, a scaled replica of the Western Wall in Jerusalem was created inside the chapel. The Jerusalem stones used for the prayer wall were shipped to Colorado; they are made of the same limestone used in King Solomon's Temple in Jerusalem. The spaces between the stones allow visitors to leave notes expressing their deepest hopes and feelings during joyous and difficult times.
A prayer wall dedication event is scheduled for July 16, 2023, with Rabbi Joel D. Newman from B'nai Vail Congregation presiding.
"Our parents were big supporters of Vail Health, and faith played an important role in their lives. Providing a place for reflection in challenging times as well as in times of celebration would have been very meaningful to them. We are grateful that we can honor their legacy in a way that will have a lasting impact on the community," says Kathy Frechette Tenhula and Kristy Frechette Woolfolk.