Eagle County Leaders Show Support for Statewide Affordable Housing Ballot Measure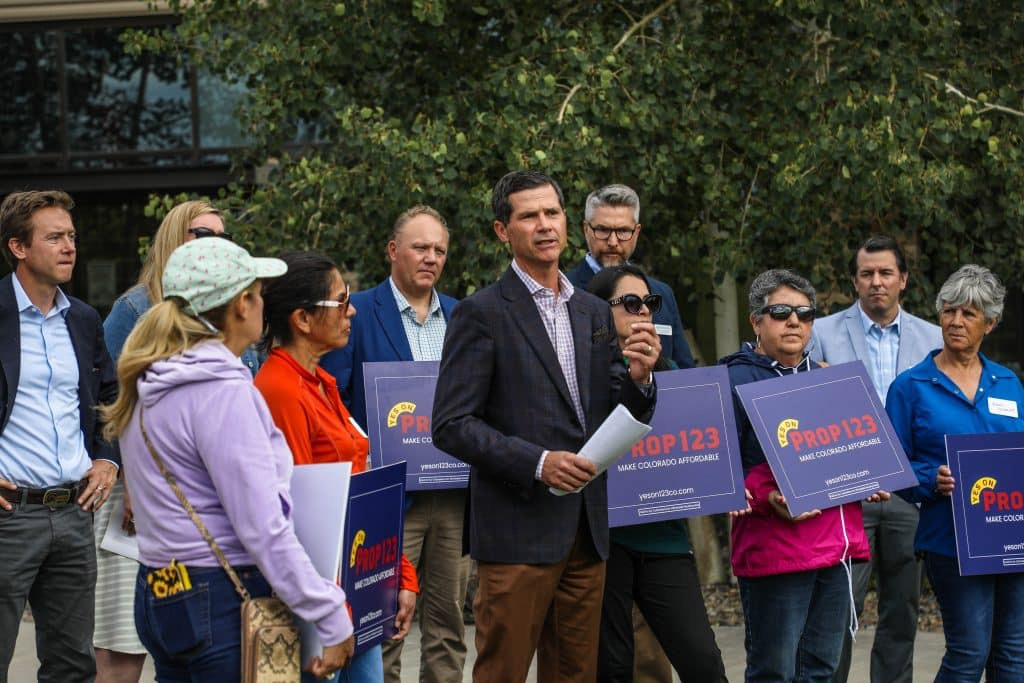 On Tuesday, members of the Eagle County community gathered in support of a statewide affordable housing measure — Proposition 123. This new measure is will be voted on in November's ballot. Proposition 123 will ask voters to set aside a portion of state income taxes for affordable housing projects, grants, initiatives, and more. The goal of Proposition 123 is to provide reliable funding for a variety of purposes related to addressing the problem of affordable housing in Eagle County and all of Colorado.
"For communities to thrive, you must have affordable housing," said Will Cook, the CEO of Vail Health. "When we all lean in — and we look to the federal government and the state government and the local municipal governments and other nonprofit organizations, for-profit organizations — and pool precious resources, there's nothing we can't do. But the problem here is so significant, we need something like Proposition 123 to bring in much-needed resources, without raising taxes."
In Eagle County workforce and affordable housing have been a long-held concern in the community. However, the challenges have only gotten worse in recent years. Many renters throughout the state have seen their rents increase to an unmanageable amount. Thus, included in the measure are Grants and loans to local governments, and nonprofits to acquire and preserve land for affordable housing development. Another important aspect of Proposition 123 is assistance for the development of affordable, multi-family rental housing.