Dr. Susan Vickerman Honored as Second Recipient of Vail Health Elevate Award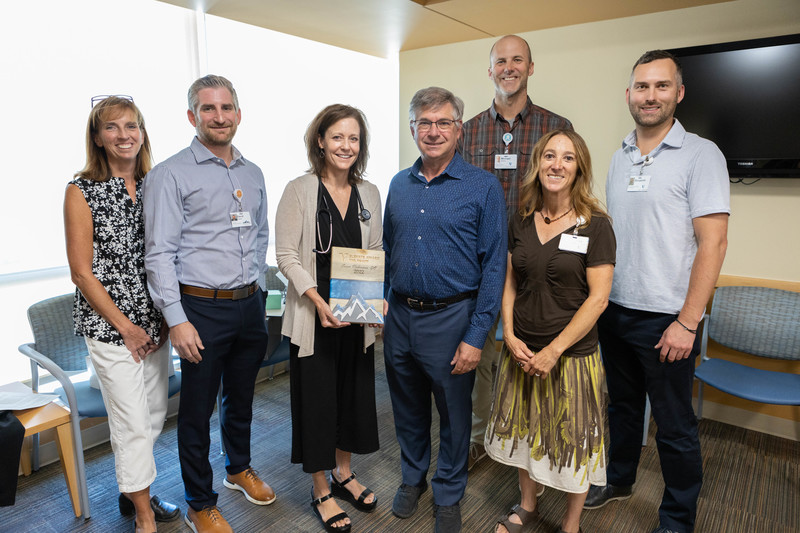 Dr. Susan Vickerman has been named the second recipient of the Vail Health Elevate Award. Vail Health created the Elevate Award in June 2022 to give patients and their families an opportunity to nominate and thank employees who have touched their lives in some way.
Vickerman, a family medicine physician at Colorado Mountain Medical, was nominated by Bruce Meyer, a new resident of Edwards. Bruce Meyer's wife, Pam Meyer, became a patient of Vickerman's in June after a cough continued to worsen. Through detailed examination and tests, a mass was identified in Pam Meyer's chest.
"We nominated Dr. Vickerman for the Elevate Award because of the exemplary care she demonstrated in the care, diagnosis, and coordination of care for my wife Pam," said Bruce Meyer. "Dr. Vickerman immediately took charge and was very sympathetic to our plight and assured my wife that she would stay as her physician as they determined what the mass was and the treatment plan."