Dig Pink Fundraiser at Local School Benefits Shaw Cancer Center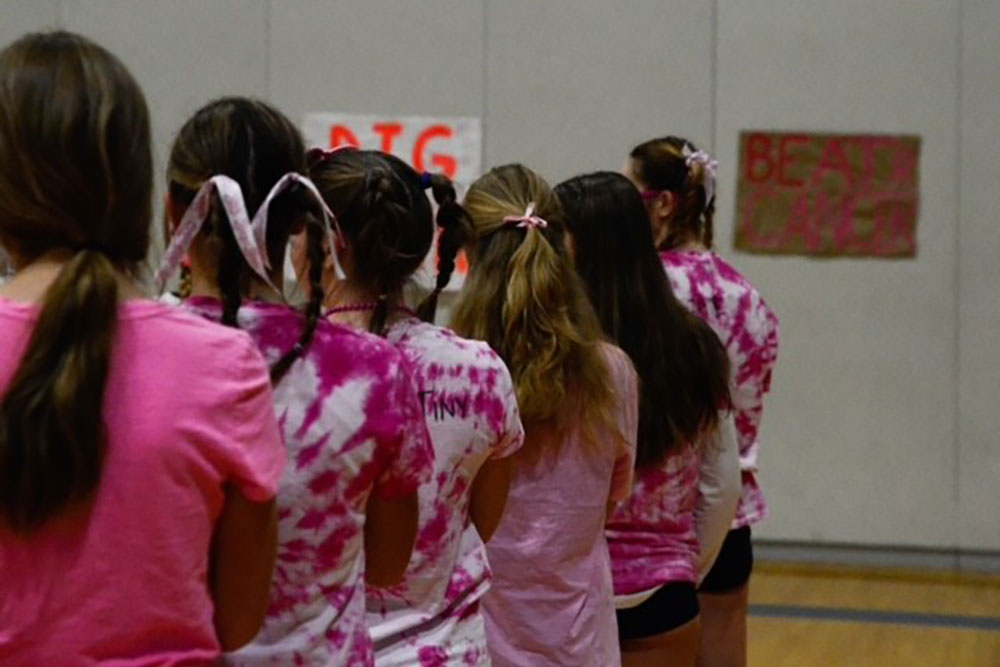 On September 19, Vail Mountain School's volleyball team organized a Dig Pink fundraiser to benefit the Vail Health Shaw Cancer Center during their match against Vail Christian School. The students raised $800, and Vail Health Foundation board member Cynthia Pillsbury and her dad, Bob Engelke, matched these donations, raising $2,400 to support Shaw its programs for cancer patients. Cynthia and Bob donated in honor of Cynthia's mom, Louise, who died seven years ago from breast cancer.
"My dad and I were happy to match these donations in honor and memory of my mother, Louise. She was a bright light, who liked nothing more than helping people and creating community. She would be delighted to know her legacy of generosity and kindness lives on through her grandchildren's community," shared Cynthia.