Brighten Someone's Day as a Vail Health Volunteer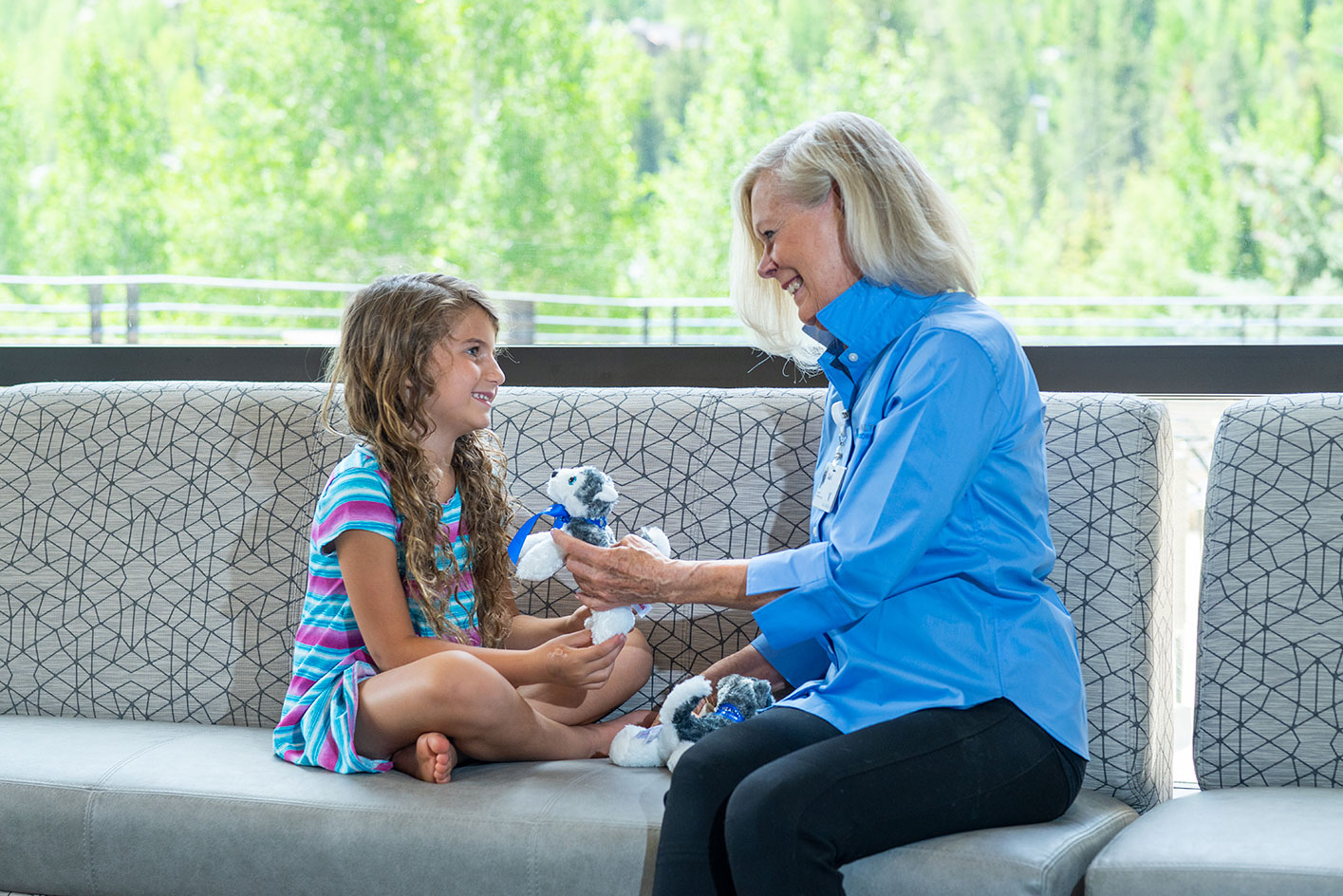 Vail Health's Volunteers: Brighten Someone's Day
Are you looking for a volunteer opportunity that makes a direct impact on people's lives? Vail Health's Volunteer Corps has a long history of providing invaluable support to patients and staff, brightening people's day and making a meaningful difference in our community.
With a variety of opportunities throughout Eagle County, you don't need healthcare experience to care for others.
Patient care support
Hospitality cart
Information desk customer service
Gift Shop
Special events support
Healthcare administrative support and more!