Access to Care: Though Summit County's Oncology Services Have Evolved Over the Years, Barriers and Limitations Remain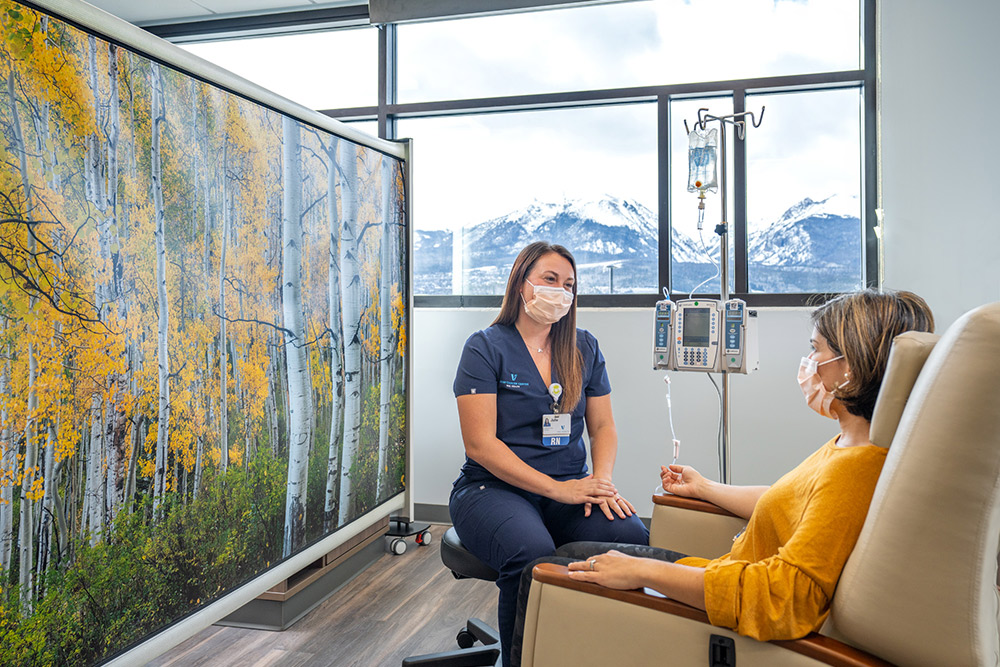 In the last few years, access to cancer care in Summit County has improved in some respects as major health systems like Vail Health continues to grow. When Vail Health first got its start in the 1960s, known then as The Vail Clinic, it zeroed in on orthopedics to align with the area's growing ski industry. Eventually, the system expanded into the organization it is today, which includes its hospital in Vail as well as locations in 12 towns including both Eagle and Summit counties.
More recently, the system opened its 85,000-square-foot Dillon Health Center last November. Housed within the building is a Shaw Cancer Center location. Vail Health chief strategy officer Nico Brown said about 20% of the patients frequenting the Eagle County Shaw Cancer Center were originally traveling from Summit County. Ann Wilcox, Vail Health's director of the oncology service line, noted that this is part of the reason why the organization decided to open up additional services locally. "Any time you can have cancer care close to your home, it's a benefit," Wilcox said.
The Dillon Health Center brings premier healthcare services to a convenient Summit County location. Amazing views from the facility are offered to cancer patients and physical therapy patients, designed to inspire and enhance healing and wellness. The center is now a home base for a full-time medical oncologist and hematologist. A second medical oncologist and hematologist is there every Thursday. Moreover, the center also has a full-service infusion center that is open five days a week. With the added convenience of being open year-round, Dillon Health Center features a variety of services including Shaw Cancer Center, Colorado Mountain Medical, Dillon Surgery Center, The Steadman Clinic, Vail-Summit Orthopaedics & Neurosurgery, and Howard Head Sports Medicine.
Vail Health is excited to offer the Summit County community additional options and specialists for their local care. Also, ensuring affordable care for locals is a top priority, and Vail Health will build on the progress being made. As an independent mountain hospital system, Vail Health reinvests funds back into local communities.