"I want to do my part to support the programs available to anyone receiving cancer treatment and care." – Larry Kunkle
Long-time Coloradan Larry Kunkle moved to Denver nearly 40 years ago following his service in Vietnam as an Army dentist. In 2001, he moved to Minturn full-time after retiring from dentistry and has since considered Eagle County his home.
Larry appreciates the beauty of Vail's great outdoors, including skiing in the winter, riding his motorcycles, and spending quality time with his children and grandkids when they come out to the high country. He also enjoys giving back by volunteering for different organizations across the community.
A Journey From Cancer Patient to Volunteer
Four years ago, Larry joined the Vail Health Volunteer Corps after learning about the opportunity from a friend and fellow cancer patient. Volunteers are integral to helping the well-being of our patients and guests by making their time with us a little easier. Larry volunteers at Shaw Cancer Center twice per month and also helps at fundraising events, such as Hike, Wine & Dine. 
Volunteering at Shaw is meaningful to Larry because of his own personal experience as a cancer patient when he was diagnosed with prostate cancer in 2009. After undergoing surgery in Denver, he completed his radiation treatments at Shaw. 
He describes Shaw as "the place to be" to receive cancer care and treatment. "The quality of the care that you can get in this little valley at Shaw is amazing."
Larry has also undergone surgeries and treatment for sinus cancer at Shaw. He uses the on-site gym during times of recovery and remission and participates in Spirit of Survival programs like meditation, goat yoga, group hikes, and more.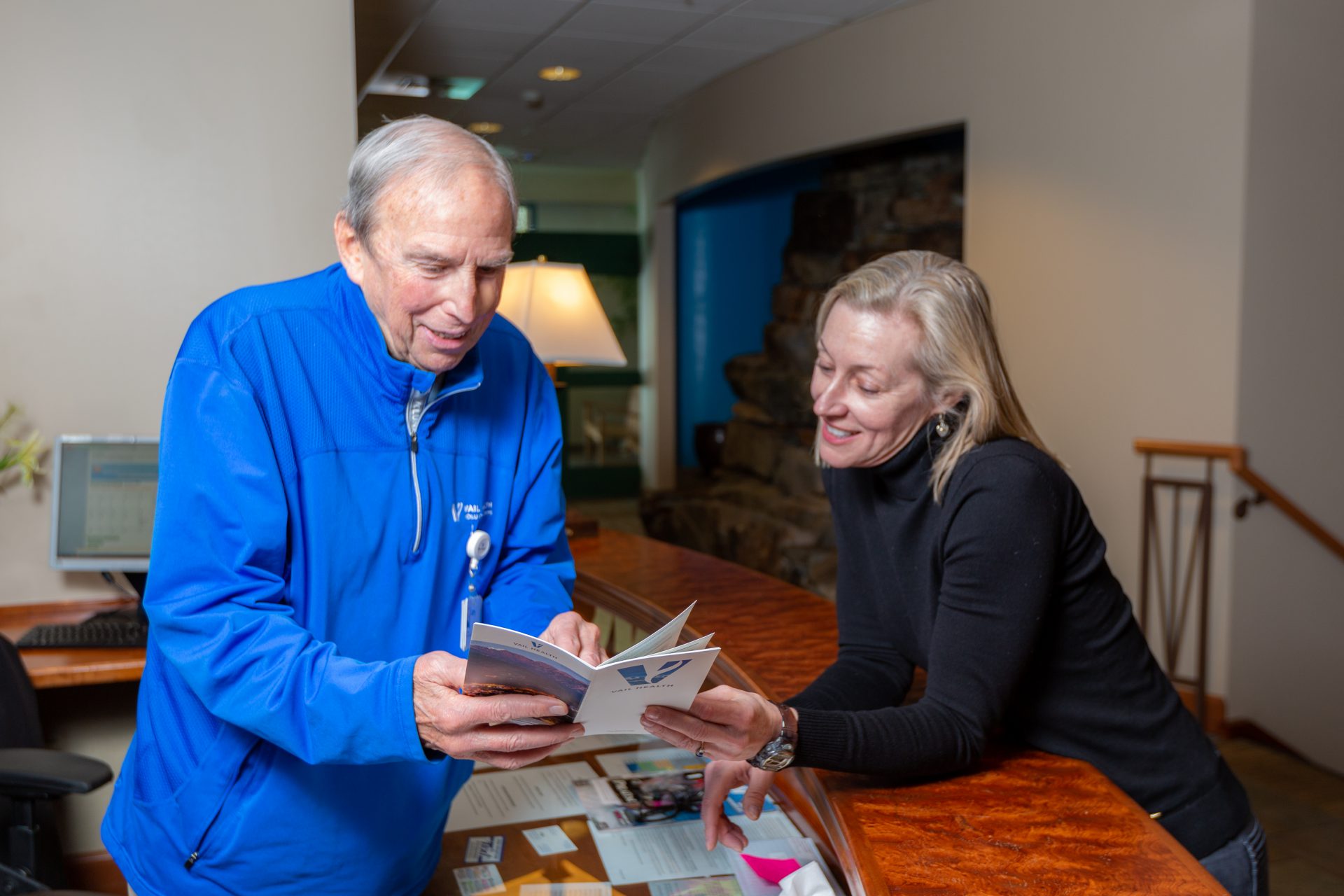 Giving Back to Shaw Cancer Center
Larry also donates to Pink Vail, an annual fundraising event to benefit patient care and programming at Shaw. "I want to make a contribution to support all of the programs available to anyone going through cancer treatment and care," he says.
While Larry wishes he could give more, his hope is that his volunteering and donations portray his gratitude to Vail Health and Shaw Cancer Center. 
Everyone at Shaw feels like family to Larry. "It's just a great bunch of people. Everybody is so nice, and I think that's what keeps me there," he shares, "If volunteering is a way of somewhat paying back a little bit, I'll continue to do it."
Although his energy levels haven't returned to what they were prior to chemotherapy, Larry enjoys staying busy — whether that be through working on his home in Minturn, skiing, riding his Harley Davidson motorcycle through the back roads of Colorado, or volunteering at Shaw.
Larry Kunkle passed away on June 26, 2021. He touched the hearts of so many people in the community. Vail Health is deeply grateful for his volunteerism and philanthropic support. We will forever cherish his kind spirit.
"The quality of the care that you can get in this little valley at Shaw is amazing."
Larry Kunkle
Our Volunteer Corps makes an on-going difference by caring for everyone who visits us.