Vail Health's Family Birth Center Feels Like Home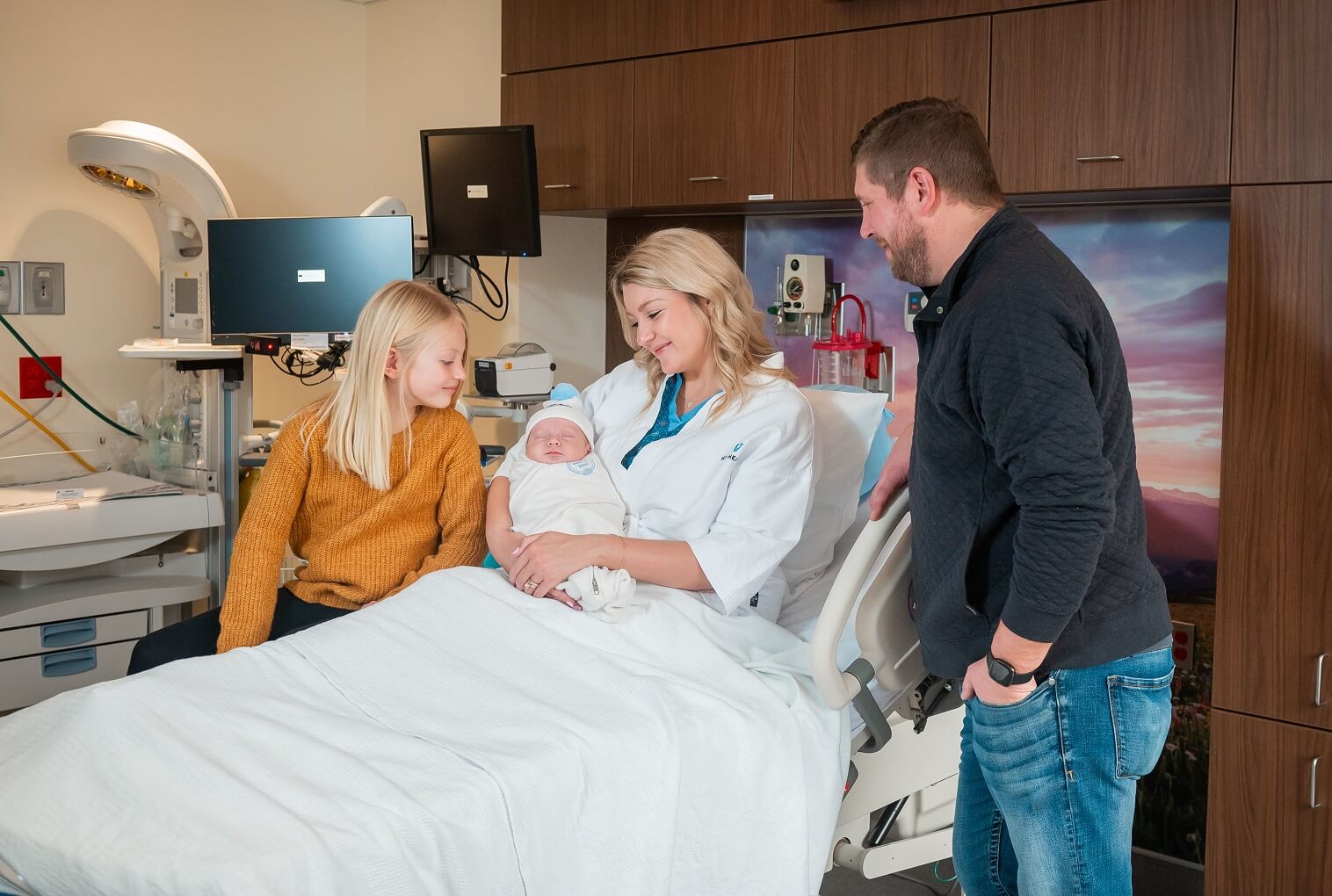 Creating a Peaceful Environment for New Parents and Their Babies
Vail Health's Family Birth Center is undergoing renovations to improve patient care and the experience for laboring mothers, their newborns, and their families. The center will enable doctors, nurses, and staff to deliver state-of-the-art services in an attractive and tranquil setting. The renovations were generously funded by Sharron and Herb Bank.
"We support Vail Health's continual focus on quality for both patients and staff. Funding the improvements in the Family Birth Center was important to us, as we see it as such a wonderful asset to have in our community."

— Sharron and Herb Bank
Phase one of the renovations includes modernizing and standardizing the patient rooms to mirror the center's excellent care. Mothers in labor can stay in their room through delivery, recovery, and postpartum. The updates promote a calm atmosphere with dimmable lighting, electric-control shades for the windows that overlook Vail Mountain, and new furniture that includes comfortable rockers. Patients feel more secure and comfortable in a home-like setting, and therefore gain a greater sense of physical and emotional well-being.
Murals of Colorado scenes are depicted just behind the patients' beds, and new artwork portrays North American animal moms with their babies. The rooms are significantly quieter, thanks to new venting that dampens noise from room to room. Phase two of the renovations will include updating the nurses' stations.
"The dome lights are so nice. Everything has a softer feel than the fluorescent lighting we had prior," says Elizabeth "Z" McDaniel, Director of the Family Birth Center. "It feels fresh and modern, and the environment matches the level of care we're providing."
Putting Moms and Babies First
Vail Health is recognized as a Maternal and Infant Care Quality Champion by the Colorado Perinatal Care Quality Collaborative and is leading the way for the safest, healthiest outcomes for Colorado's mothers and infants. The Family Birth Center encourages "rooming in," or keeping infants in the room with the mother until discharge, which has been shown to improve breastfeeding rates, sleep, and parent-infant bonding.
Vail Health's Level II nursery designation enables Vail Health to care for babies at 32 weeks and above. Vail Health Foundation provides funds to ensure nurses get the training needed. "In partnership with Rose Medical Center in Denver, our nurses get exposure to situations like delivering several babies in a day at a high-volume facility," says Z. "Those skills are invaluable for our nurses to bring back to Vail Health." To date, eight nurses have received training through the partnership.
Family Birth Center by the Numbers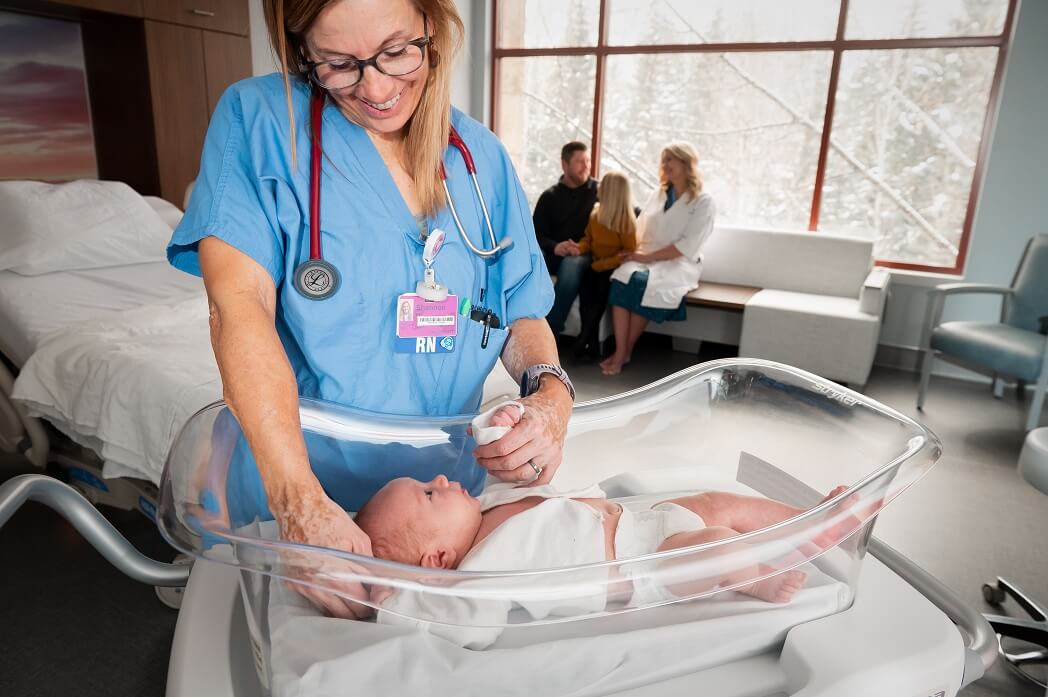 In 2022, the Vail Health Family Birth Center brought 411 babies into the world.

149 Caesarian sections
262 Vaginal births
43 Admissions to the Level II nursery
28 Full-time staff including:

» 26 Registered nurses
» 1 Unit coordinator
» 1 Unit coordinator / Obstetric tech
"The new space brings comfort and joy to our families. The improvements have created a sense of serenity for them."

— Elizabeth "Z" McDaniel