Bright Future Foundation: Supporting Survivors of Assault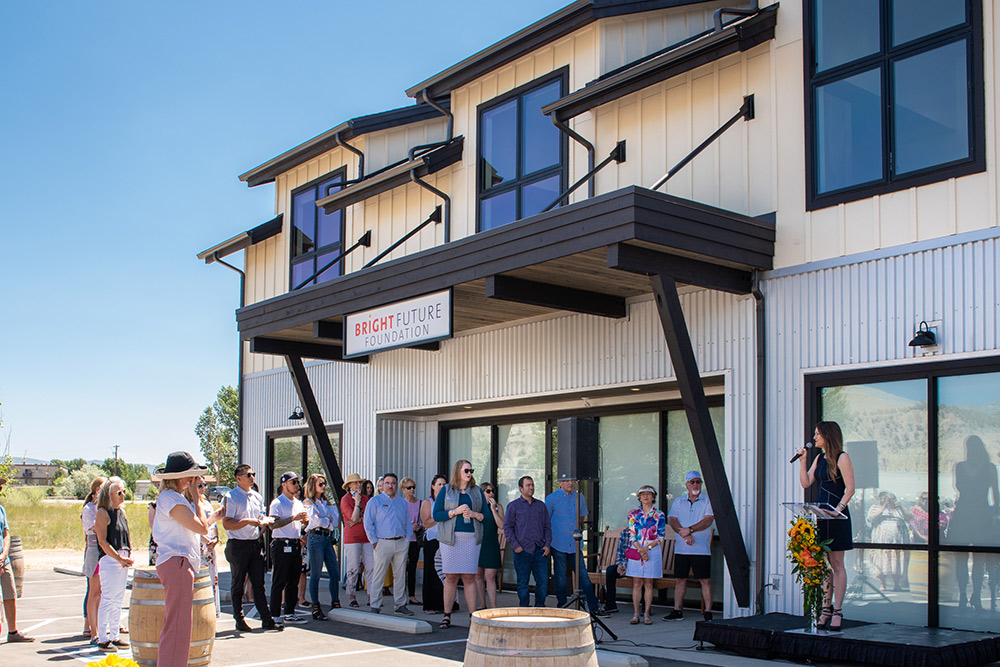 Bright Future Foundation's BrightHouse Wins National Award
Bright Future Foundation (BFF), a community partner of Vail Health's Eagle Valley Behavioral Health, serves individuals and families in Eagle County who have been affected by domestic violence, sexual assault, stalking, or trafficking. Programs and services such as Buddy Mentors, a 24/7 crisis hotline, emergency housing for victims, and Victim First Care all serve to help clients get the support they need.
In 2021, BFF served over 850 survivors of violence through their programs, case management, and behavioral health services. BFF also completed a capital campaign to build the BrightHouse, which opened in June 2021. This new emergency housing facility uses a best practice, trauma-informed design model. It can shelter up to 24 survivors fleeing violence with individual apartments that can accommodate their children and pets.
Inaugural Year Awards
A few months after opening, BrightHouse was awarded Program of the Year through DomesticShelters.org in conjunction with Theresa's Fund. Additionally, Doe Browning was recognized as Board Member of the Year.
"When we decided to build a new emergency housing facility that became the BrightHouse, BFF Board Member Doe Browning stepped up and made the first million-dollar pledge," says Sheri Mintz, CEO of BFF. "Doe identifies as a survivor, so her commitment to our organization is so heartfelt."
Because BrightHouse housing is temporary, BFF works with community partners on long-term solutions for permanent affordable housing for the families they serve.
"BFF and Eagle Valley Behavioral Health are striving to create an environment of less stigma, so survivors feel comfortable coming forward and asking for help. The breadth and depth of our work are enormous, and none of that would be possible without the support of a very generous community," says Sheri.