Innovative Therapies Create Positive Change
This story first appeared in the 2021 It Takes A Valley Campaign Report.
Grants Enhance Programming for Trio Therapy Partners and Salvation Army
Vail Health's Eagle Valley Behavioral Health (EVBH) provides funding to local organizations that are improving the behavioral health of individuals and families. Our partnerships with Trio Therapy Partners and Vail Valley Salvation Army provide innovative programming that reflects the vibrancy of the Eagle River Valley as a community.
Equine Therapy: Healing with Horses
Trio Therapy Partners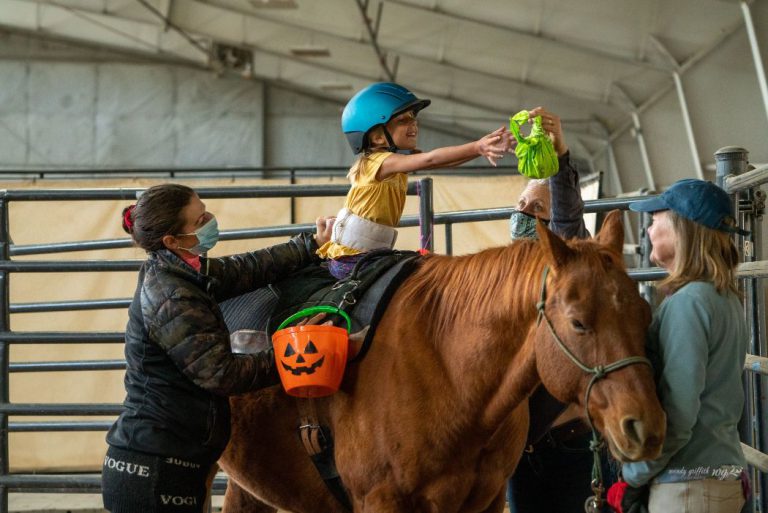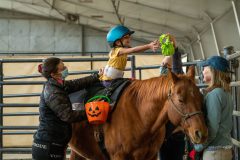 provides equine assisted therapy and services to children, adults, and families in the Eagle River Valley. A grant from EVBH enabled the organization to add behavioral health programming in 2021. Therapists and instructors use the connection between people and horses to help individuals experiencing mental and behavioral health challenges. Every year, 35 community members volunteer 1,300 hours to the organization. In 2021, Trio Therapy Partners had its most successful year to date, providing 375 individual sessions to 38 clients and serving an additional 57 children through group programming.
Growing Seeds of Success with Horticulture Therapy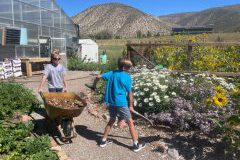 The Vail Valley Salvation Army's horticultural therapy program provides a place for experiential learning, physical recreation, and social and mental wellness. The program teaches healthy lifestyle choices while offering practical hands-on gardening experience. Its food pantry offers produce grown in its garden and greenhouse to hundreds of people in the community. A grant from EVBH enabled the Salvation Army to move its horticultural therapist and garden manager to full-time positions and offer horticulture therapy. In 2021, the organization provided approximately 20 counseling sessions per month, hosted people through Colorado Mountain College, Eagle Valley Outdoor Movement, Gypsum Middle School, YouthPower365, a restorative justice program, and more.