How Vail Health Is Building for the Future of Its Employees and Patients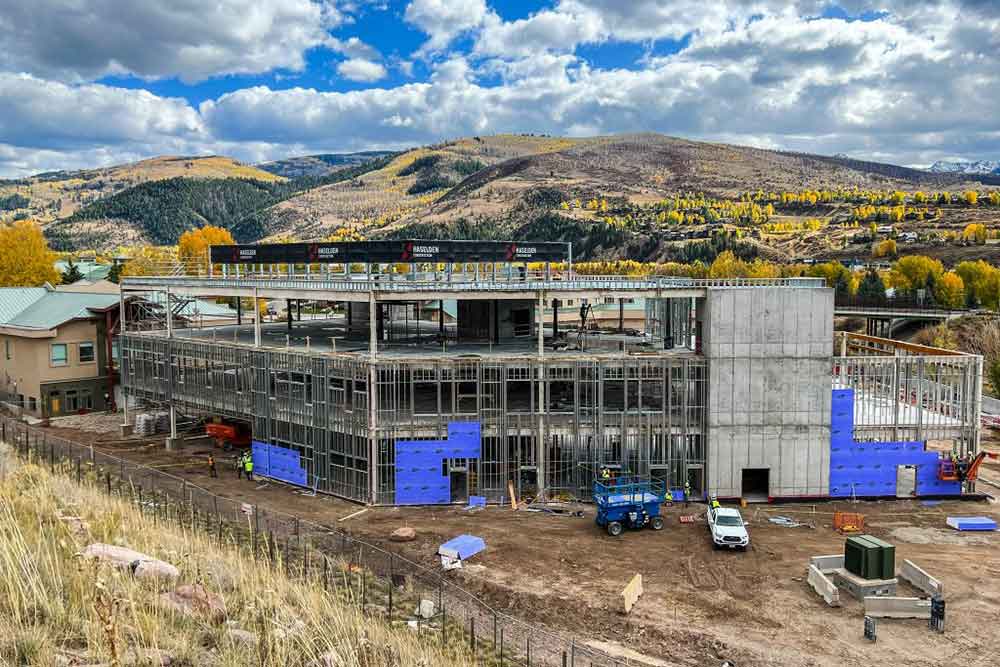 Vail Health is Building for the Future as it Makes Progress on Construction of Fox Hollow Employee Housing and Precourt Healing Center
Over the past several years, Vail Health has continued to expand and grow to meet the needs of both patients and employees. From adding new services, programs and providers to the rapid growth of Vail Health Behavioral Health. Included in Vail Health Behavioral Health are Eagle Valley Behavioral Health, Mountain Strong, the Precourt Healing Center and Wiegers Mental Health Clinic. The health care provider has been building out its presence in the community.
Currently, this growth includes two significant construction projects in Edwards: The Precourt Healing Center located at the Edwards Community Health Campus just off Interstate 70, and Fox Hollow, which is located at 18 and 22 Murray Road, right off U.S. Highway 6.
Since breaking ground and starting construction last October, the Precourt Healing Center has been growing taller. The facility hit its max vertical height in late August this year. Precourt Healing Center is taking the shape of what will become an inpatient behavioral health facility for the community and Vail Health.
Once completed, the 50,000-square-foot facility will provide 28 beds — 14 for adolescents and 14 for adults — for short-term stays and treatment in the valley. Currently, the project is on schedule for construction to finish in late summer, or early fall next year. This, according to Craig Cohn, Vail Health's chief real estate development officer. This will allow the facility to open to patients in the spring of 2025.