How Eagle Valley Behavioral Health is Building a New Model for Addressing Mental Health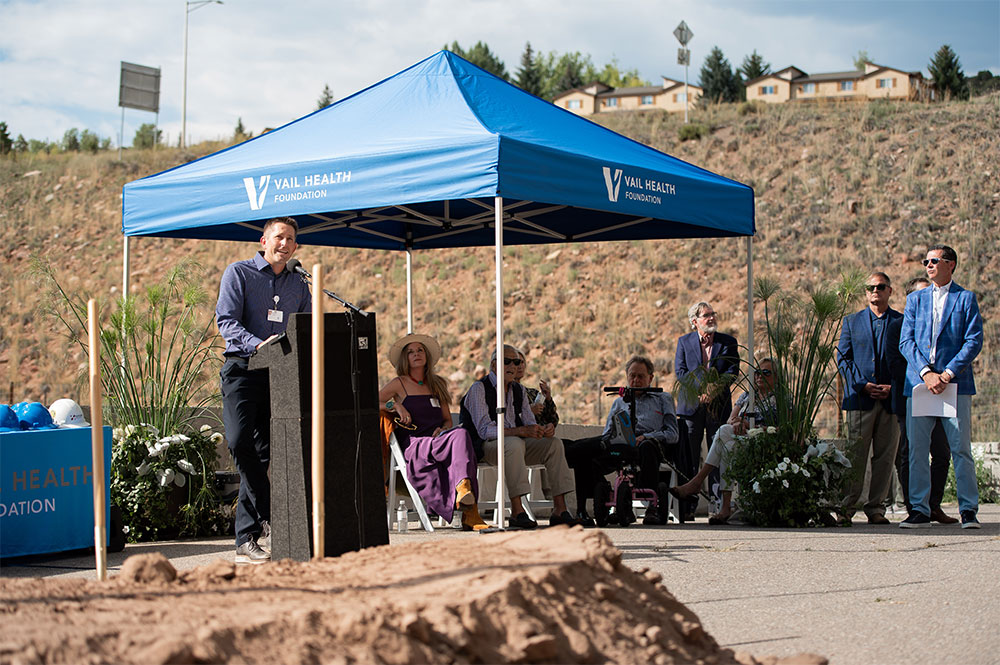 Since its inception, Vail Health's Eagle Valley Behavioral Health has sought to do things differently when it comes to addressing the Eagle County community's mental and behavioral health needs. From becoming the state's first new community mental health center in nearly three decades to bringing together community organizations and resources as well as filling community behavioral health needs, the wholly-owned subsidiary of Vail Health is forging ahead to bring changes to a flawed system.
Prior to Eagle Valley Behavioral Health spinning up in 2019, there were numerous mental and behavioral health needs not being addressed in the community. Furthermore, the primary impetus behind Eagle Valley Behavioral Health making the decision to become a community mental health center came from a consensus of community members who did not feel that local behavioral health needs were being properly met. Dr. Casey Wolfington, the senior director of community behavioral health at Vail Health was among those in support.
In the last two and half years, the organization — alongside numerous community partners — has sought to fill the gaps and better address community needs. This has included increasing the number of providers — particularly those that accept insurance — building a full crisis response network, bringing in youth counseling and behavioral health services to local schools, building infrastructure and facilities to support inpatient and outpatient treatments and more.
One of the most unique aspects of how Eagle County has filled these behavioral health gaps is the model and system that has been built around crisis response. This is done primarily through a close partnership between Your Hope Center and Eagle Valley Behavioral Health. Some of the things being done differently include fully integrating with local law enforcement agencies, having 24/7 crisis response that ties into the local 911 network. Also, according to Chris Lindley, the executive director of Eagle Valley Behavioral Health and chief population officer for Vail Health, the addition of Your Hope Center clinicians providing free care to students at every public elementary, middle, and high school, is yet another way that Eagle Valley Behavioral Health is breaking new ground in serving the community.