Hope Squad: Preventing Youth Suicide
This story first appeared in the 2021 It Takes A Valley Campaign Report.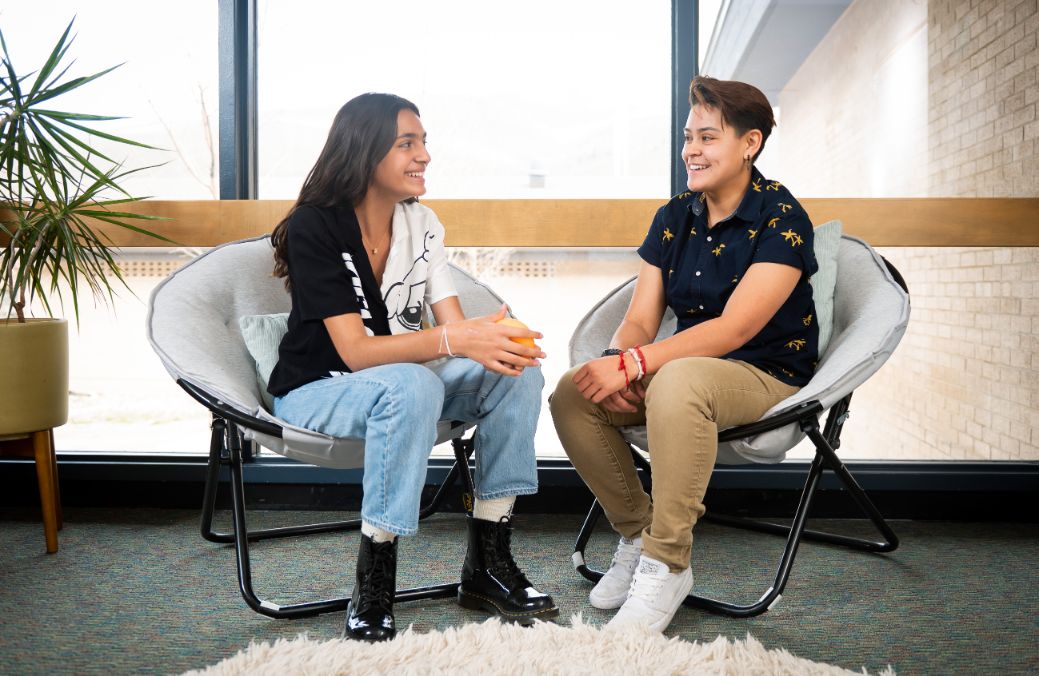 Eagle County Schools Adopt a Peer-to-Peer Suicide Prevention Program
Dr. Katie Jarnot, Assistant Superintendent of Eagle County School District, was on an airplane leafing through a magazine when she came across an article profiling Hope Squad, a program that empowers kids to recognize and help those showing suicide warning signs. She stopped in her tracks — she was still reeling from the recent suicide by a local teen.
Hope Squad was built by educators, with curricula developed in partnership with a Utah mental health agency, University of Utah, and Brigham Young University. Their mission is to prevent youth suicide through education, training, and peer intervention. Dr. Jarnot was impressed by its flexible programming, which would make district-wide implementation feasible.
Bringing Hope Squad to Eagle County
Thanks to a grant from Vail Health's Eagle Valley Behavioral Health (EVBH), the Eagle County School District launched the pilot program in January 2021. "It is in all of our middle schools right now and in one elementary school, Homestake Peak School. Implemented over the spring semester, Battle Mountain High School is the latest to adopt the Hope Squad," says Dr. Jarnot.
Students nominate their peers to get involved with Hope Squad. Those who join get trained in QPR (Question, Persuade, Refer), a nationally recognized suicide prevention training program. Depending on grade level, the curriculum covers topics that encourage positive relationships, including anti-bullying, practicing self-care, kindness, and inclusion.
Leading the Way
"One of the requirements of the Hope Squad is that the school have a relationship with a crisis center. That's where our connection with Your Hope Center has been really important," says Dr. Jarnot. Your Hope Center provides mental health services, a 24/7 crisis call center, school-based therapists for students, and more.
"We're the first district to implement Hope Squad in the state of Colorado, so we're setting the course for other schools in the state; just like what EVBH is doing by creating a path for other communities to follow," she says.
At the close of the 2020-21 school year, 50 students across the district were involved with Hope Squad, with 17 of those students completing QPR training. The number of Hope Squad members in Eagle County Schools continues to grow rapidly. "My hope is that Hope Squad will one day be available district-wide," says Dr. Jarnot.