Healthy Kids 2021 Survey Offers Insights Into Student Mental Health, Substance Use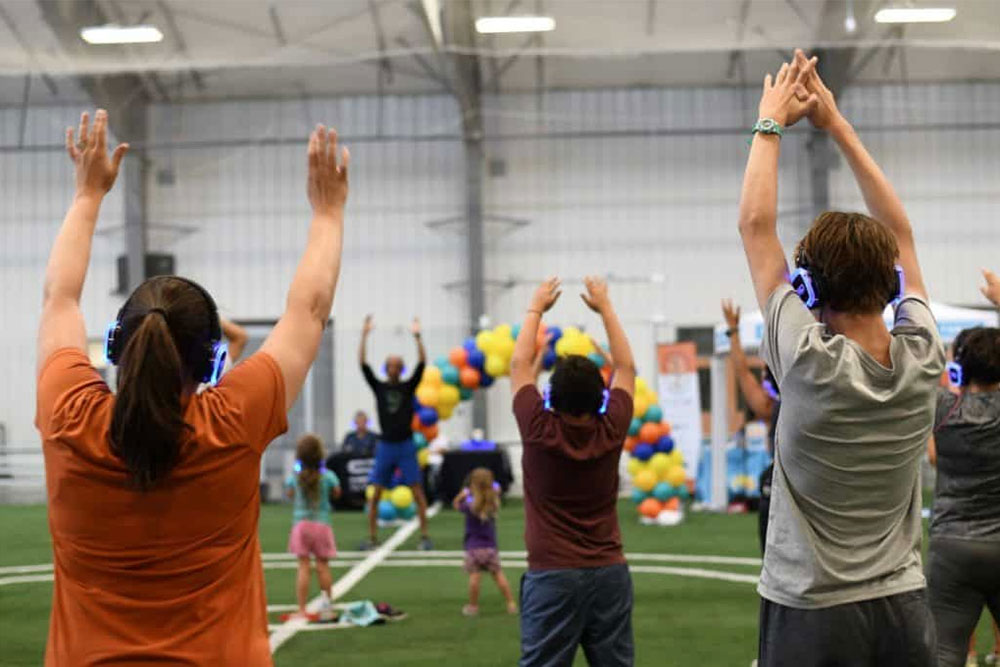 Each year, data from the Healthy Kids Colorado Survey gives local schools and youth organizations a peek into how middle and high schoolers are feeling, acting, and viewing the world around them. The biennial survey was most recently administered to Eagle County students in the fall of 2021. While the survey is given to students across the state, local nonprofit Mountain Youth helps administer it locally, acting as a liaison between the state and the schools.
Mental Health
Mental and behavioral health has been not only a growing area of concern for local organizations and schools but also an area of focus. This was particularly true throughout the pandemic as parents, educators, and community members worried about the short- and long-term impacts of COVID-19.
"Eagle Valley Behavioral Health, (Your) Hope Center, and our schools — both locally and more broadly — have been focusing on support and being in this endemic phase," said Michelle Stecher, Mountain Youth's executive director. "As such, mental health, behavioral health, and stress have been on a lot of minds."
The Healthy Kids survey asks numerous questions about mental health, diving into topics such as depression, stress, and suicide. Overall, the results show a mixture of positive and negative trends of these factors from previous years.
In 2021, 53% of high schoolers reported being able to manage their stress, a 10% increase over 2019. This was the first year middle schoolers were asked this particular set of questions and 61% reported that their stress level was manageable most days.
One of the possible reasons, she added, for the positive trend of these questions around stress was the "district moving toward this streamlined social-emotional curriculum."
Another is the continued programming in schools by local behavioral education providers, which includes, she said, Mountain Youth, SpeakUp ReachOut, and Bright Future Foundation. This programming has really focused on coping skills in recent years and creating a language and discourse around many of these mental and behavioral health topics.
Substance Use
Some of the most surprising 2021 results, Stecher said, come from the survey's biggest topic area: substance use. Students are asked not only about use but also about the risk of use and the ease of access to substances.
"More young people are noticing the harms and risks of their peers or people their age using marijuana, alcohol, and vape devices on a regular basis," Stecher said, adding that this was the result of schools and community partners working to educate students around risks of use.
Protective Factors
In surveys such as these, the inclination can be to look at a lot of the negatives and areas to improve. However, Stecher noted that equally important is looking at the positives, and the areas local schools and partners are addressing well.
"We tend to focus on what's going wrong and how can we fix that problem, but trying to also remember that there are things that are going well that this data reinforces for us, the trusted adults, the pro-social opportunities, and we need to stay focused on that as much as the negative," Stecher said. "From a prevention focus: What's going well is also what we need to continue to put supports and resources towards."
One area where local providers are doing well, she said, is in protective factors or things that, when implemented correctly and well, can help students bounce back from challenges.
This includes extracurricular activities. While overall participation in extracurriculars was down from previous surveys — likely due to the pandemic — they are still significantly higher than the state average, Stecher said.
In 2021, 62% of high schoolers and 72% of middle schoolers reported participation in extracurricular activities — compared to a combined average of 59% across the state.
This is important, Stecher added, because "we know that if they're spending their time keeping busy doing things that are healthy and surrounded by people that also care about health and physical activity or doing positive things, that they're less likely to engage in some of the risky behaviors."
Utilizing the Data
This data is used in a number of different ways by local schools, nonprofits, and even by students and families themselves. Now that the data is out, the hard work of determining what to do with the results begins.
"We definitely believe in these conversations happening at home first. And we hope that if there hasn't been a good opportunity for families to talk about these types of behaviors with their children, that this can be another way to encourage that to happen," she said. "And we want to even provide tips, tools or resources to help parents have conversations about substance use or sex or areas that might not come so naturally or be so comfortable."
Mountain Youth is a community partner of Vail Health's Eagle Valley Behavioral Health.