From Breaking Ground in 2020 to Cutting Ribbons in 2022, New State-Of-The-Art Facility Comes to Willits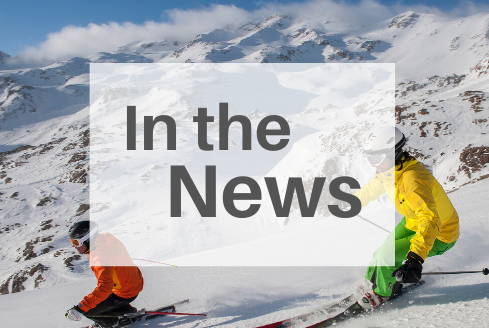 A ribbon-cutting ceremony held Thursday afternoon at a much-anticipated, 65,000-square-foot orthopedic clinic at the Willits Town Center made tangible the partnership between The Steadman Clinic and Steadman Philippon Research Institute (SPRI), Orthopedic Care Partners, Aspen Valley Hospital, and Vail Health.
Howard Head Sports Medicine will also provide rehabilitation services, and SPRI will maintain a regenerative medicine laboratory, conference space, and offices focused on orthopedics and healthy-aging research at the new Willits clinic, meaning locals will have the opportunity to participate in cutting-edge research and trials.
One thing that both AVH's Ressler, Vail Health President and CEO Will Cook, and everyone else on the leadership team of the strategic partnership is steadfastly committed to? Making sure that elite-level care is accessible for everyone who needs it — and that starts with affordability, Cook emphasized Thursday.
"It's affordability, accessibility, population health, and sustainability," Cook said of Vail Health's recently reworked mission. "We're starting with affordability because if you can't afford it, you can't access it. We don't care … if you're a billionaire or you're working two or three jobs to make ends meet, we want everybody to be able to access this."