First Responders Receive De-Escalation Training
This story first appeared in the 2021 It Takes A Valley Campaign Report.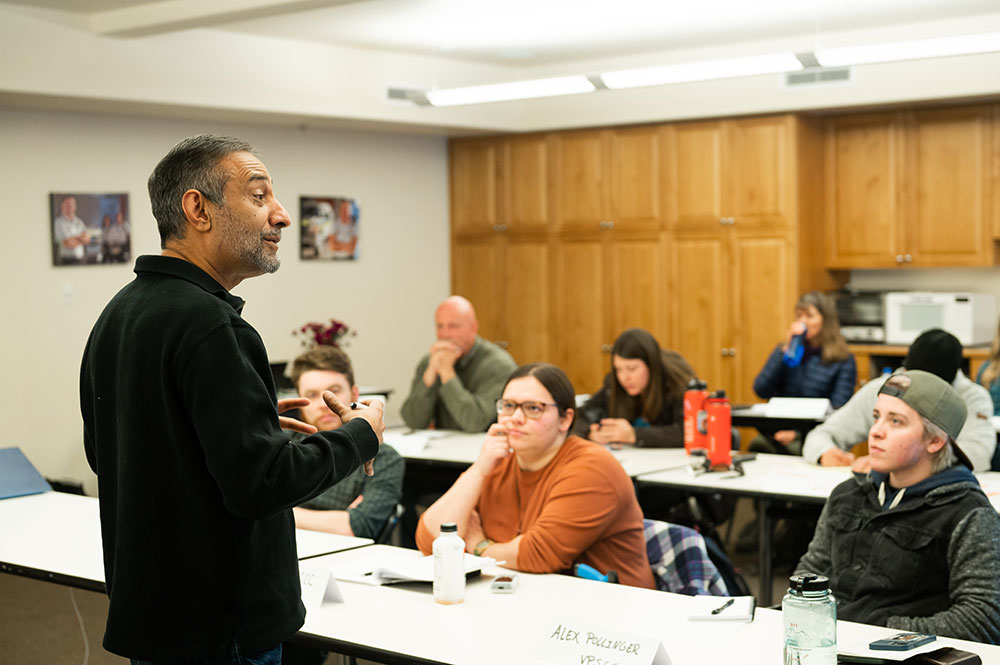 Funding Expands Crisis Intervention Training
With the rising need for behavioral health crisis care, de-escalation education among first responders has become even more critical. The ability to assess a scene, ask the right questions, identify a person experiencing a mental health crisis, and alter tactics as needed requires training, knowledge, and awareness.
Crisis Intervention Training (CIT) helps police officers and other first responders manage mental health situations they might encounter in the line of work. As Vail Police Chief Dwight Henninger sees it, the intensive curriculum helps his officers better understand different mental health problems and how to handle such cases.
In 2021, Vail Health's Eagle Valley Behavioral Health (EVBH) funded CIT for all first responders in Eagle County. The grant has made a significant expansion possible, with 120 first responders, including police officers, firefighters, paramedics, EMT, dispatch, code enforcement, and more attending a 40-hour weeklong intensive training program on de-escalation strategies and tactics.
Impact Of Crisis Intervention Training
"It's teaching police officers and other first responders how to communicate and best help somebody who's having a mental health crisis," says Chris Botkins, Community Liaison Sergeant, Vail Police Department.
The training uses professional actors to role-play real-life mental health crisis scenarios. By the end, each responder can accurately assess the situation, communicate, and develop a safe solution. Another aspect of the training includes learning about various mental illnesses and disabilities.
After completing this course, Eagle County first responders reported feeling more confident in their ability to identify a person experiencing a mental health crisis and more capable of changing their tactics to de-escalate a potentially dangerous situation.