Eagle Valley Behavioral Health Receives License, Designation Critical To Adding Funding and Services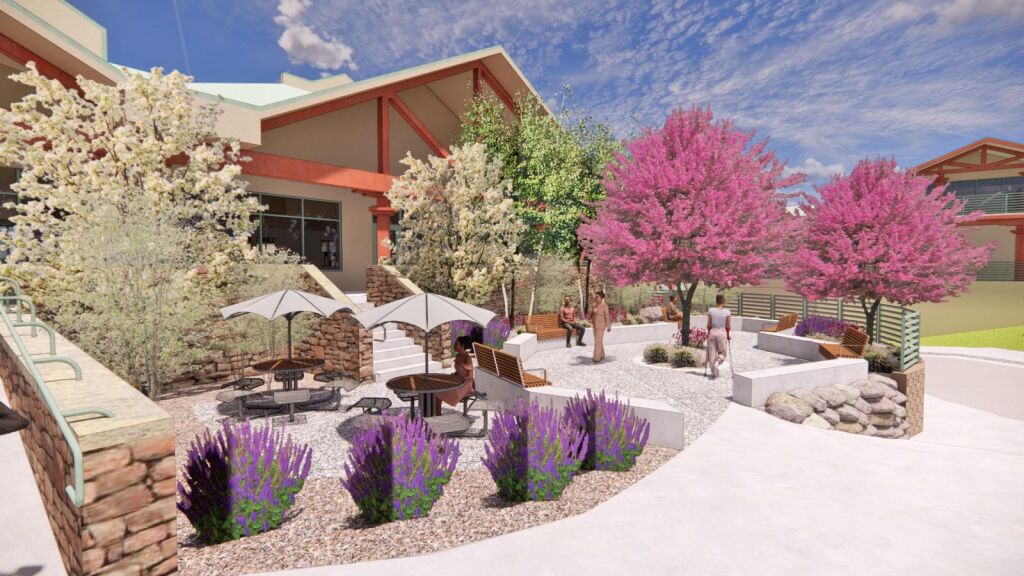 When Vail Health first formed Eagle Valley Behavioral Health in 2019, it was responding to the community's need for localized and accessible behavioral health services. Now, two years later, the agency is continuing to fill gaps in access to behavioral health and crisis services.
As part of its growth, the wholly-owned subsidiary of Vail Health recently received a new license and new designation, both of which acknowledge the work that's been done and enable it to continue building and adding new community services.
"Really, it is a recognition of the incredible work that we, along with our community — because it's not just Eagle Valley Behavioral Health, we have several community partners that are doing this great work — demonstrate clinical effectiveness across what the state calls the continuation of care. And this goes from prevention and education and outreach, all the way to crisis services," said Casey Wolfington, a licensed psychologist and the community behavioral health director with Eagle Valley Behavioral Health.
In late January, the organization became the first in Colorado to receive a new Behavioral Health Entity license from the Colorado Department of Public Health and Environment. The new license — created from a House Bill passed in 2019 and put into effect in July 2021 — corrected some inefficiencies in the way the state licensed behavioral health service providers by combining various licenses into a single license.
"This license is saying that we are a behavioral health entity, which means that we're licensed to provide behavioral health services within our community," Wolfington said.
Not only that, but the license was the final step the organization needed to complete the process of becoming a designated Community Mental Health Center in Colorado. While the organization received this designation in October, it was required to have the Behavioral Health Entity license to be eligible to receive funding unlocked by the designation.
Not only will the designation unlock new sustainable funding sources for Eagle Valley Behavioral Health, but it is vital to the opening of its in-patient behavioral health facility in Edwards.
"This is the first step," Wolfington said. "We'll be opening a facility that ultimately will be a psychiatric hospital, but really this is the first step of having that continuum of care."
This is a significant milestone for the agency as no other organizations have received this designation in Colorado since 1989. There are only 17 other organizations with this designation across the state, including Mind Springs in northwest Colorado.
The reason that this designation is rare and only held by a few agencies is because "the vast majority of behavioral health services in most communities are actually driven by private providers rather than organized community centers," Wolfington said. "And that is what leads to a lot of the frustration because individuals either can't afford to access care or maybe they're waitlisted to access care."
The designation is given by the Colorado Department of Human Services, Office of Behavioral Health to organizations that provide "mental health treatment services to individuals and families who are low-income or not covered by insurance throughout Colorado."