Eagle County Recognizes September as National Suicide Prevention Month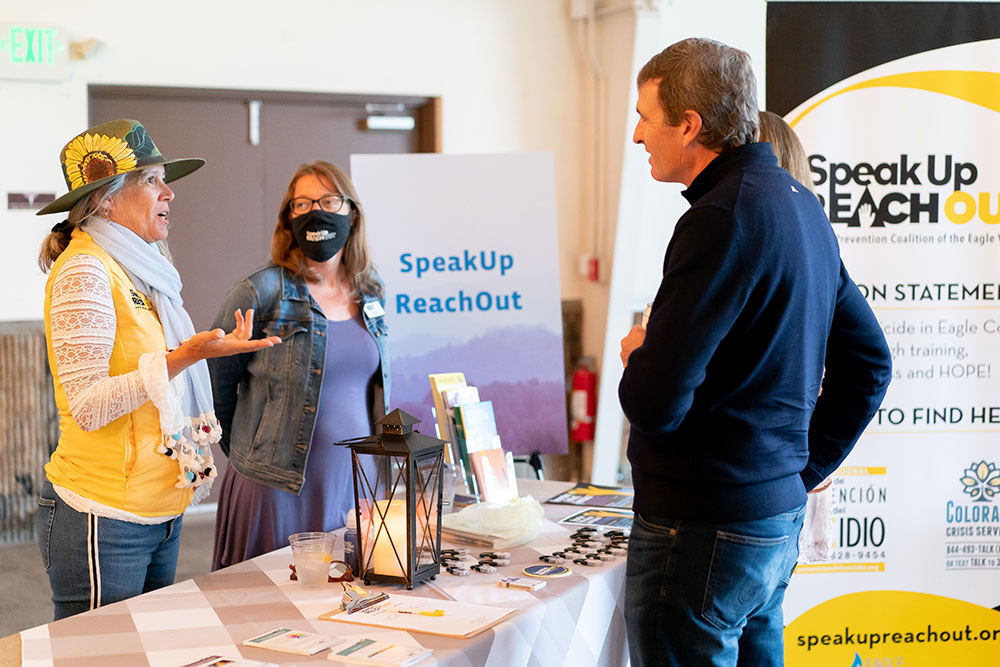 Behavioral health providers celebrate the strides made in suicide prevention and emphasize that there is much work to be done.
The Eagle County Board of Commissioners signed a resolution Tuesday that officially recognizes September as National Suicide Prevention Month in Eagle County.
Representatives from behavioral health providers and advocates in the county attended the signing to celebrate the substantial strides that have been made in suicide prevention over the past five years.
In 2017, Eagle County voters spurred the expansion of behavioral health resources by approving a marijuana tax to fund mental health programs in the valley. This funding, in collaboration with extensive financial and operational support from Vail Health, has dramatically enhanced the support environment.
SpeakUp ReachOut, the local coalition for suicide prevention, has expanded from one to six full-time employees since 2018, and provides free suicide intervention training to community members throughout the year. Leslie Robertson, the organization's awareness and brand manager, said that the goal is to train as many people as possible to positively intervene when they notice a loved one or fellow community member is struggling.
In the past month alone, 70 new patients came to Colorado Mountain Medical with behavioral health concerns, 20% of whom exhibited a degree of suicidality. While this snapshot shows that demand for resources remains high, Baker-Braxton highlighted the fact that every one of those patients was connected with local providers and received the support that they needed.
SpeakUp ReachOut is a community partner of Vail Health's Eagle Valley Behavioral Health.