Dan Pennington Leads Vail Health Foundation's Fundraising Campaign for Behavioral Health in the Eagle River Valley
This article first appeared in the December 2020 issue of INSIDE Singletree.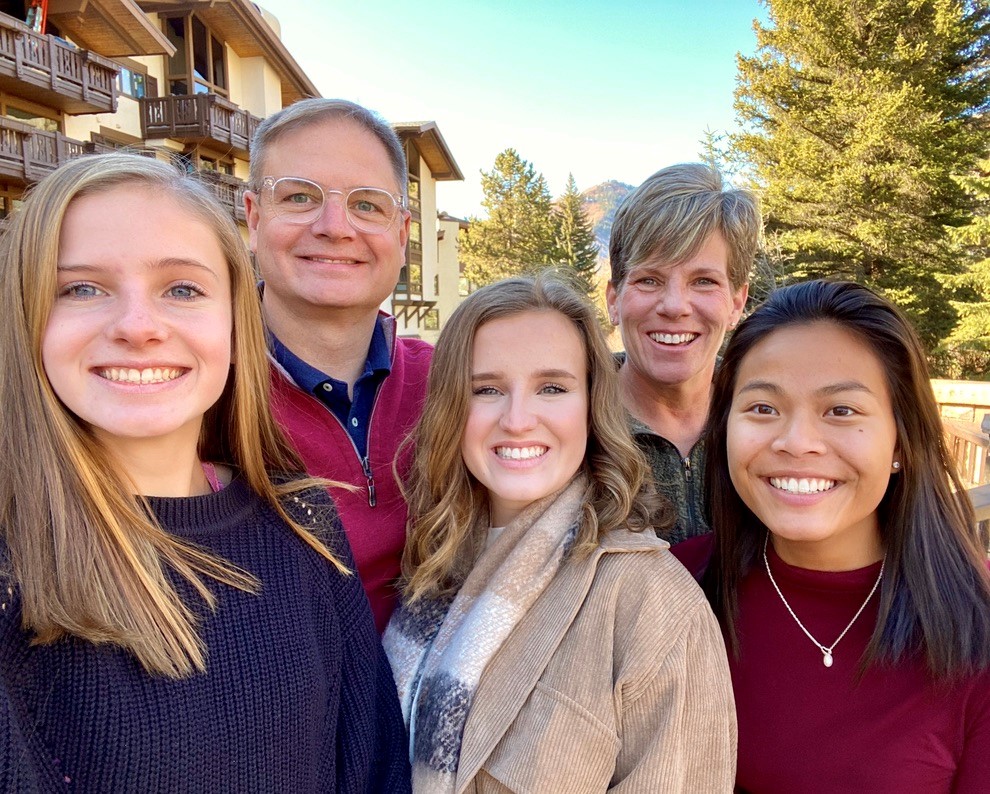 Our growing Singletree community is full of compassionate residents who devote time and energy to making a difference. Dan Pennington, Vail Health chief of External Affairs and Vail Health Foundation president, is among the many people in our neighborhood dedicated to improving the health and wellness of the community.
After 10 years in Minnesota as Mayo Clinic's assistant chair of development and campaign director for its first-ever comprehensive campaign, Dan moved to Singletree five years ago to take on the role of president of Vail Health Foundation. The year-round sunny skies in Colorado made all the difference for Dan, his wife, Pam, and their three daughters. While Minnesota will always be home, it is hard to beat the Vail Valley and everything it has to offer to residents and visitors. 
Dan finds helping benefactors make a match with what they're most passionate about to be the most rewarding part of his job. "There is a certain joy in helping someone find a meaningful way to help someone else," he says. In his role, Dan, along with his team of professional fundraisers, are spearheading It Takes A Valley: Transforming Behavioral Health, in collaboration with Eagle Valley Behavioral Health (EVBH).
Last year, EVBH and the foundation launched a $100 million fundraising campaign to transform the Eagle River Valley's behavioral health system. The campaign raises funds to support and expand the efforts of dozens of partners, including local nonprofit SpeakUp ReachOut. 
SpeakUp ReachOut's mission is to prevent suicide in Eagle County through training, awareness, and hope. They accomplish this by providing services that include prevention/awareness education, community connection events, and suicide loss support. One of their major goals is to train 40,000 people in the Eagle River Valley (75% of the community) in suicide outreach and prevention. With outreach and prevention being a main focus for the campaign, the partnership between the two organizations was a perfect fit.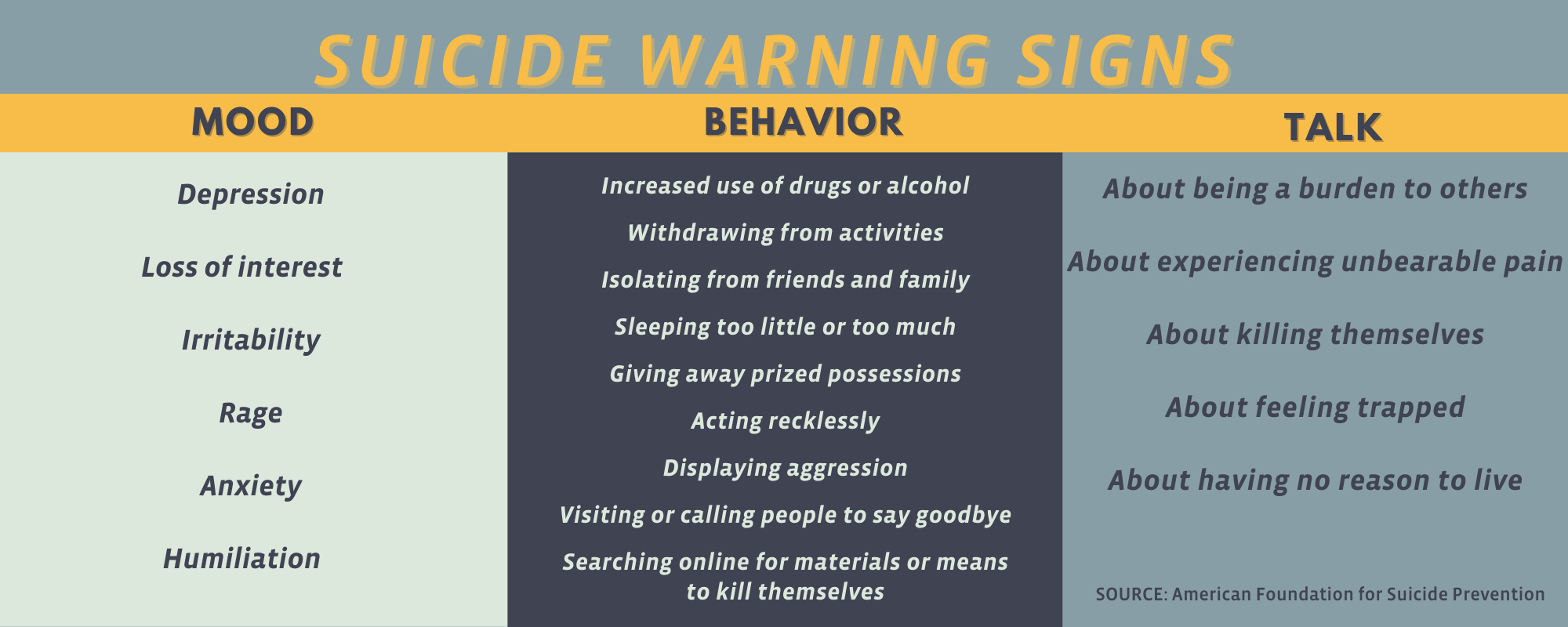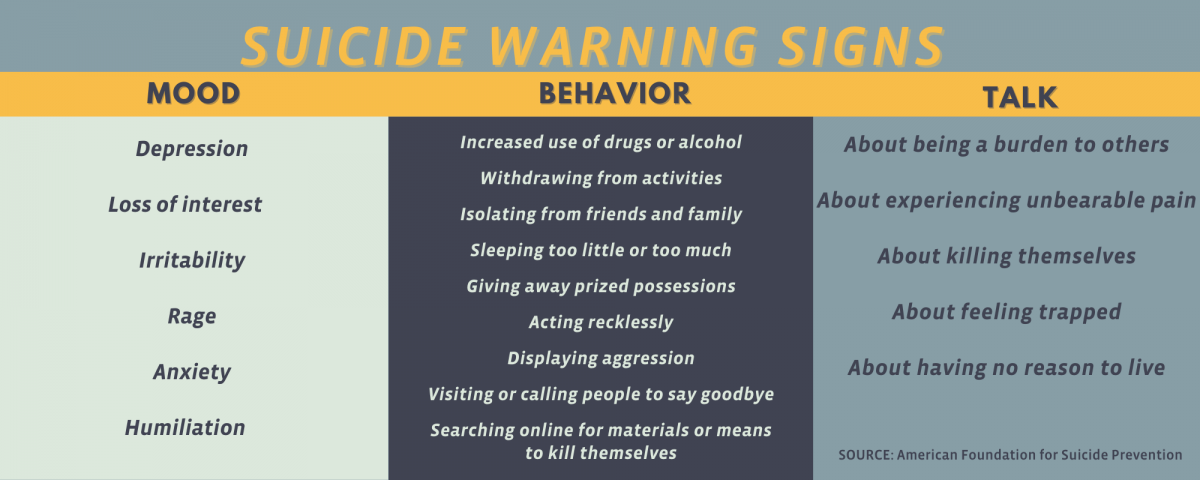 Thus far, the support from Vail Health Foundation and EVBH has helped SpeakUp ReachOut reach many other milestones, such as:
Expanded SpeakUp ReachOut staff to four full-time employees.
Trained 1,500 students in suicide awareness during the 2019/20 school year. 
Trained 650 adults in outreach training programs and presented awareness talks to an additional 350 (July 2019 – July 2020).
Launched the COVID Coping Card initiative as a proactive way to support community members who may not seek behavioral health services.
In response to the COVID-19 pandemic, SpeakUp ReachOut transitioned the Mental Health First Aid, Working Minds, and Question, Persuade, and Refer (QPR) programs from in-person to virtual. 
SpeakUp ReachOut offers these programs and trainings free of charge to individuals and organizations throughout the community.
Beyond his leadership role in the It Takes A Valley campaign, Dan has also expanded his knowledge in suicide prevention and awareness. Dan, Pam, and their daughter, Alden, now a senior at Battle Mountain High School, have all completed SpeakUp ReachOut's QPR training, which teaches individuals how to recognize and respond positively to suicide warning signs and behaviors.
"I found SpeakUp ReachOut's QPR training to be very enlightening," says Dan. "Some of the things you think about suicide and depression are NOT true. Instead, there are some really easy and tangible actions each of us can do to help prevent suicide."
Research shows that for every person trained in suicide prevention, six lives are impacted.
"We all have been touched by the behavioral health crisis. I encourage everyone to sign up for SpeakUp ReachOut's suicide awareness training," Dan adds.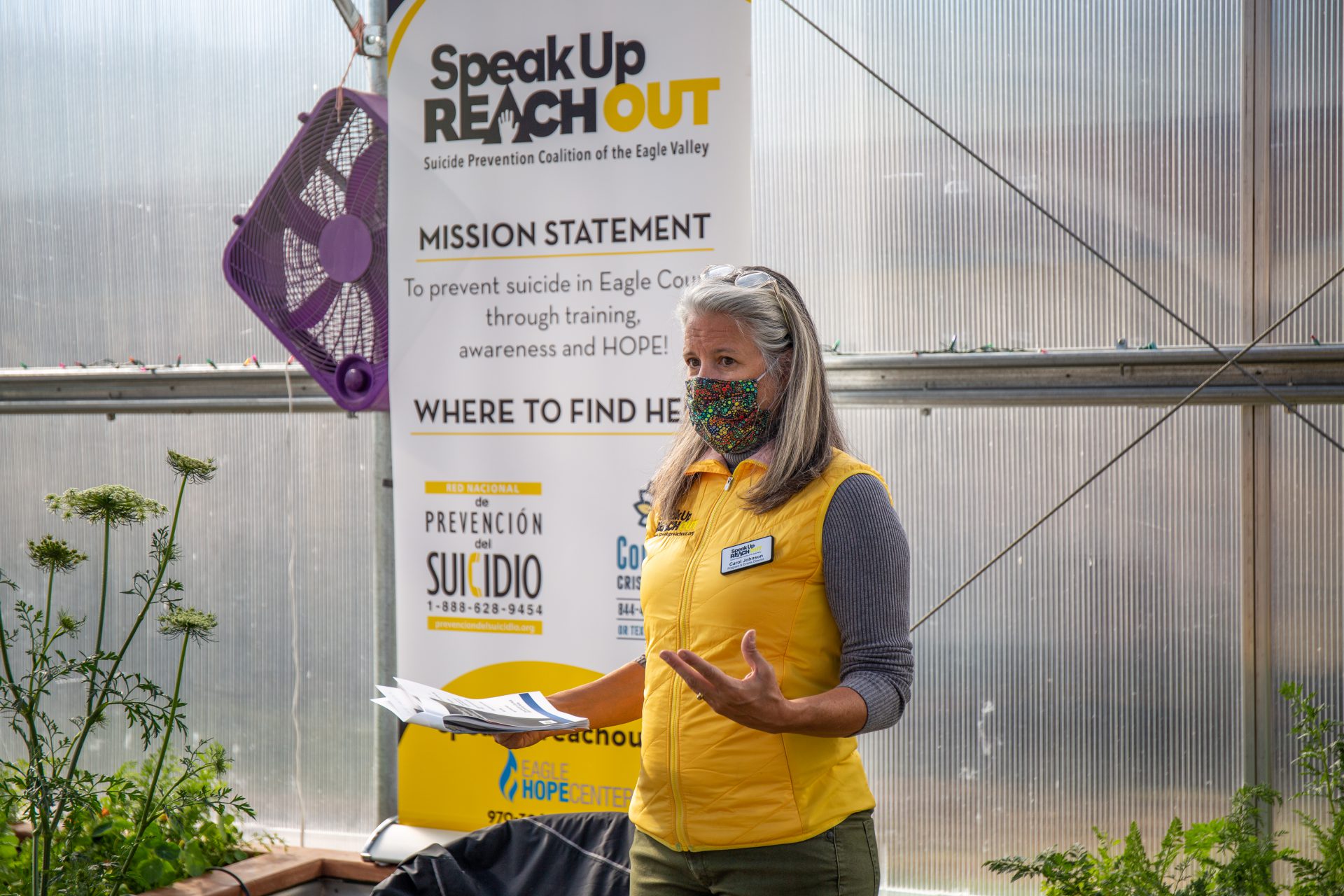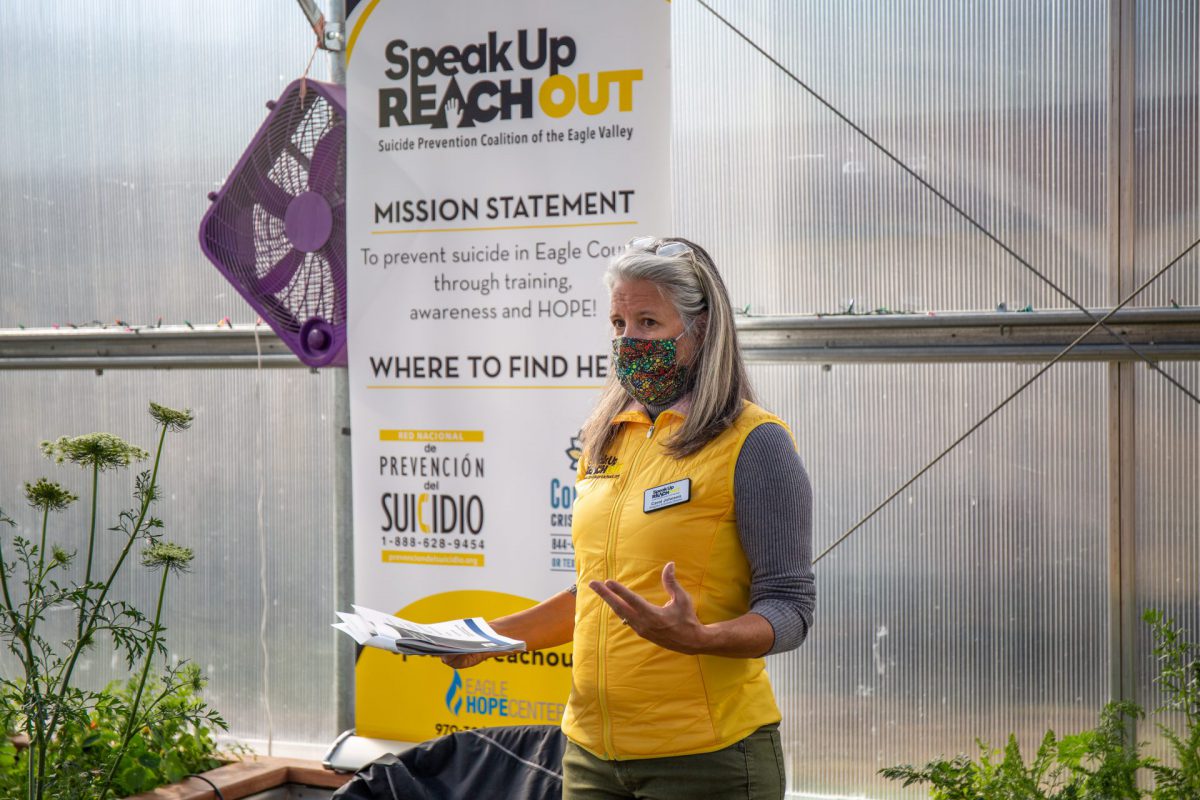 The ongoing support from the It Takes A Valley campaign will allow the organization to offer more training opportunities, more community events for speakers to share their personal stories, as well as improved and expanded outreach and marketing.
SpeakUp ReachOut is looking forward to achieving even more milestones in the future. "Thanks to our partnership with Vail Health Foundation and EVBH, SpeakUp ReachOut is creating a community of gatekeepers in the Eagle River Valley," says Erin Ivie, executive director of SpeakUp ReachOut.
Outside of his role at the foundation, Dan enjoys spending quality time with his family. They like baking—and the reward of eating what they make—hiking, skiing, and playing frisbee with their dog Juniper (the Griff).
Learn more about Vail Health Foundation's It Takes A Valley campaign.
Sign up for SpeakUp ReachOut's suicide prevention training.